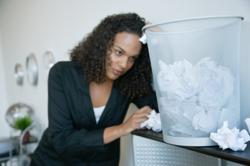 It's absolutely necessary for people to understand their specific triggers for stress as well as sources of relief from stress
Salisbury, MD. (PRWEB) March 10, 2012
"It's Monday morning. Let the stress begin." For the countless people that this phrase rings true, Kathy Seifert's updated book "Relax: Your Life May Depend On It" now available on Kindle and in other eBook formats, is the solution they need to take charge of their lives. Based on over 30 years of Dr. Kathy Seifert's experience in psychotherapy, this comprehensive eBook guides readers through personal questions and exercises to pinpoint their unique stressors and then, based upon the readers' responses, provides customized solutions to manage stress more effectively.
According to recent research by the American Psychological Association, work and money now comprise the biggest sources of stress, with 75 percent of respondents citing money and 70 percent citing work. The most typical reactions from stress were found to be irritability, nervousness, sadness, and having low energy. However, as Dr. Seifert explains in her book, in order for people to reduce stress to a manageable degree, they need to examine the sources of it on a much deeper level.
"It's absolutely necessary for people to understand their specific triggers for stress as well as sources of relief from stress," says Dr. Seifert. "So many people go through life simply reacting to events and letting emotions take control of their lives. Before they know it, their energy is drained and they feel powerless. I wrote 'Relax' because I felt overwhelmed with stress for a number of years, but I eventually discovered how to beat it. It was an epiphany for me and I wanted to share this knowledge with the world."
While stress is a normal physical response that can yield beneficial results, overwhelming stress is a constant detriment to personal and professional progress. Although stress is universal, the causes and feelings that go with it are always personal. This is why Dr. Seifert's unique approach in "Relax" provides readers with a framework for coping strategies that are specifically tailored to each individual. "Relax" is more than a manual, it's a lifestyle choice––through it readers will find the freedom and motivation they always knew they had.
"Relax" is now available for the Amazon Kindle and Barnes & Noble Nook. It will soon be available from the following online retailers: iBookstore, Sony, Kobo, Baker & Taylor, Copia, Gardner's, and eBook Pie. It is a companion to the highly-regarded and popular Relax Guided imagery CD and download, which are available on iTunes, Amazon, and CD Baby.
For more information on Relax: Your Life May Depend On It, please visit the product page on Amazon.com.
About Dr. Kathy Seifert.
Dr. Seifert has had over 30 years experience in mental health, addictions, and criminal justice work. In addition to creating the Juvenile CARE2 (Child and Adolescent Risk Evaluation), Dr. Seifert is a writer for the popular Psychology Today website, has been an interview guest on Anderson Cooper 360 and other major TV media, and has lectured nationally and internationally on dealing with stress, violence, anger, and trauma. She founded Eastern Shore Psychological Services, a multidisciplinary private practice that specializes in working with high-risk youth and their fami¬lies.
Dr. Seifert has created a line of guided imagery and relaxation CDs and guided journals. To learn more please visit http://www.DrKathySeifert.com.