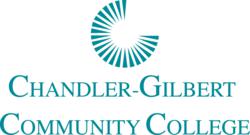 We are excited to be named a finalist for this award because it recognizes the innovation and dedication of students, faculty, and staff to our commitment of sustainability. -- CGCC President Linda Lujan
Chandler, AZ (PRWEB) March 10, 2012
Chandler-Gilbert Community College was recently named as a finalist in the Second Nature Climate Leadership Awards, which recognizes Innovation and Excellence in Climate Leadership at Signatory Institutions of the American College & University Presidents' Climate Commitment.
CGCC President, Dr. Linda Lujan credits students, faculty, and staff with the success of the college's sustainability initiatives.
"We are excited to be named a finalist for this award because it recognizes the innovation and dedication of students, faculty, and staff to our commitment of sustainability," said Lujan. "As a college we are focused on leading by example, examining the social, economic, and environmental impacts associated with all that we do in order to continually improve our college, empower our students, and strengthen our communities, while minimizing our impact on the environment."
The college was nominated for implementing initiatives in college operations, instructional activities, outreach, and assessment and research.
Some college operational initiatives include instituting a charter for all new construction to meet minimum LEED Silver certification, purchasing renewable energy from Salt River Project, installing new cooling towers and high efficiency chiller system, retrofitting all light fixtures with electronic ballasts/T8 lamps, retrofitting campus restrooms with waterless urinals saving an estimated 340,000 gallons annually, utilizing reclaimed water on the college's Pecos Campus, serving all irrigation needs, and committing to a year-long paper reduction campaign committed to reducing paper use by 10 percent.
Instructional initiatives include increasing the number of existing environmental science course offerings and implementing a Sustainability & Ecological Literacy Certificate, incorporating sustainability topics into required orientation sessions for all incoming students, creating learning community courses around sustainability topics, practicing green chemistry in college classrooms, beginning construction of an Environmental Technology Center and Garden - a learning space powered by alternative energy and modeling sustainable building concepts, and demonstrating national leadership for sustainability with presentations at the Institute on Sustainability at Harvard University, League for Innovation Sustainability Institute, Association for Advancement of Sustainability in Higher Education, and the National Institute for Staff and Organizational Development.
Ongoing outreach activities include partnerships with Girl Scouts and elementary schools to engage in sustainable gardening projects, inclusion of sustainability topics in community education courses, a service learning partnership with the Riparian Institute in the Town of Gilbert, and a partnership with local utilities for solar demonstration and CFL light bulbs distribution.
Assessment and research include an employee trip reduction survey with results used to begin formulating reduction strategies, and a transportation study performed by students who worked in partnership with the college's Institutional Research department.
The Climate Leadership Awards highlight campus innovation and climate leadership to transition society to a clean, just, and sustainable future. Second Nature will announce the winners of the 3rd Annual Climate Leadership Awards at the 6th Annual Climate Leadership Summit of the American College & University Presidents' Climate Commitment (ACUPCC) on June 21-22, 2012 in Washington, D.C.
Learn more about Chandler-Gilbert Community College's sustainability initiatives.
Chandler-Gilbert Community College is one of the 10 regionally accredited Maricopa Community
Colleges, and is located at 2626 E. Pecos Rd. in Chandler, Arizona.