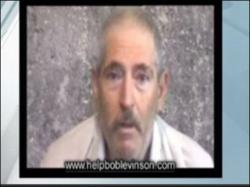 It is unbelievable to us that five years have passed since our last contact with Bob.
(PRWEB) March 09, 2012
Today marks the 5th anniversary of the disappearance of Bob Levinson, the U.S. citizen, husband, father and grandfather who was kidnapped while on a business trip to Kish Island, a free trade zone off the coast of Iran, on March 9, 2007.
On Tuesday, March 6, 2012, the Federal Bureau of Investigation announced a $1 million reward for Bob's safe return and the launch of a publicity and awareness campaign consisting of radio advertisements and billboards appearing in Southwest Asia.
Anyone with any information about Bob's well-being and whereabouts should contact the FBI or the family's website, helpboblevinson.com.
Thousands of supporters have visited the family's Facebook page Help Bob Levinson, where people are posting personal stories about how they know and love Bob. The case also may be followed on Twitter.
The statement below is from the Levinson family.
"It is unbelievable to us that five years have passed since our last contact with Bob.
"Bob was 59 years old when he was abducted: He will be 64 tomorrow, his birthday. Bob is getting older, as are we. We are deeply concerned about his health. He suffers from hypertension, diabetes and gout – all of which get worse with age.
"Life is passing, yet, wherever Bob is, we know he has no life. For us, his family, all we focus on is getting through each day and doing everything we can to find him. Not knowing where he is, whether he is ok and how to get him home is complete agony. Here in this country, most of us would be filled with concern if someone we love were to drop out of sight for just 24 hours. For us, it has been 1827 days – or 43,848 hours. And we have been counting every one of them.
"On December 9, 2011, the family released a video (Bob Levinson Proof of Life Video) showing Bob to be alive when it was recorded and we publicly pled with his captors to tell us what we need to do to get Bob home. We have heard nothing. We are at a loss for what to do.
"To the people holding Bob: We ask once again that you please – please – let us know what you want from us. Perhaps you are parents, or grandparents, as Bob is. Perhaps you are the head of a large family of sons and daughters, as Bob is. We beg you to show him the mercy you would want shown to you if you were in his place, and allow him to return home to his family. We are all just human beings."
-- March 9, 2012
Christine Levinson and the Levinson children: Susan Levinson, Stephanie (Levinson) Curry, Sarah (Levinson) Moriarty, Daniel Levinson, David Levinson, Samantha Levinson and Douglas Levinson