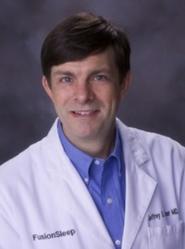 It is my goal to share the positive impact of quality sleep on health, performance and relationships
Atlanta, GA (PRWEB) March 10, 2012
FusionHealth, a leading provider of Enterprise Solutions for sleep disorder management, announced today that the Company and its Sleep4Safety® Program for Commercial Trucking will be featured for National Sleep Awareness Week on Extreme Truckers Show™. Extreme Truckers Show™ is the largest web-based radio show devoted to Truckers and the Trucking Industry.
In his previous Extreme Truckers Show™ segment which aired September 15, 2011 Dr. Jeffrey Durmer, Chief Medical Officer of FusionHealth, lead the discussion on health factors in the commercial trucking Industry, defining sleep apnea, its relationship to DOT medical qualifications and the link between sleep disorders and health issues such as diabetes, hypertension, obesity, cardiovascular disease and erectile dysfunction. Professional driver Allen Herndon, who shared the "driver reality" of living with obstructive sleep apnea, joined Dr. Durmer.
For National Sleep Awareness Week, Dr. Durmer joins the program to discuss the positive impact healthy sleep can have on work and physical performance, wellness and relationships. Mr. Curtis Caswell, professional driver of over 25 years and Sleep4Safety® Program participant, and his wife Lendi will join Dr. Durmer to share the impact of sleep on the entire family.
"FusionHealth appreciates the opportunity to participate on the show with Curtis and Lendi Caswell who view sleep disorder management as a team effort," said Dr. Durmer regarding the invitation to be on Extreme Truckers Show™. "It is my goal to share the positive impact of quality sleep on health, performance and relationships, so I am especially pleased that Mrs. Caswell is joining us." "While Curtis' goal is to keep driving and feeling well," said Lendi, "mine is to talk about health and wellness for my whole family."
About FusionHealth
FusionHealth is a healthcare company delivering customized sleep disorder management solutions to improve employee health and prevent chronic diseases such as diabetes, hypertension, cardiovascular disease, stroke and obesity. Through the fusion of proprietary cloud-based technology, leading medical expertise and comprehensive healthcare data analytics, FusionHealth enables businesses and health plans to radically alter the trajectory of spiraling health-related costs linked to sleep disorders. FusionHealth is a national center of excellence in the field of Sleep Medicine and in Enterprise Solutions for sleep disorder management in the transportation, manufacturing, retail distribution and public service industries. For the transportation industry, FusionHealth delivers the Sleep4Safety® Program, a comprehensive sleep disorder and DOT compliance management solution delivered to employees where they sleep and work. Sleep4Safety® utilizes FusionHealth's proprietary AIM™ Process and Technology Platform to deliver robust compliance and ROI management, mobile medical management, and customized web portals for all stakeholders. FusionHealth currently serves more than 14,000 patients and is accredited by the American Academy of Sleep Medicine (AASM). More information may be found at http://www.fusionhealth.com.