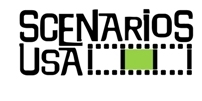 "I gravitated to Speechless because it neutralizes the expectation that rape is about sex; it shows that rape is about power." — Director Karyn Kusama
New York, NY (PRWEB) March 08, 2012
Two scripts written by teens that explore issues of bullying, violence, and gender norms were chosen for production among thousands of entries as a part of a national educational program. Scenarios USA's REAL DEAL educational program facilitates a unique partnership between teenage writers and distinguished film directors to produce short films. Winners were announced Tuesday by an esteemed panel of top leaders in media, education, nonprofit, philanthropy and academia.
The winning scripts explored often taboo-subjects that are realities in the lives of many teens. Winning writer Roxanne Lasker-Hall (age 16), of Cleveland, Ohio, explored the subject of rape and bullying in her script, Speechless. Teen scriptwriter Luis Hernandez (age 16), of Brooklyn, NY, tackled the subject of male body image and bullying in his script, The Tale of Timmy Two-chins.
Hollywood directors Karyn Kusama (Jennifer's Body, Aeon Flux) and Nancy Savoca (Dogfight, If These Walls Could Talk) will work closely with Lasker-Hall and Hernandez to produce films from their winning entries. Previous winners' films have screened at the New York, Miami and Cleveland International Film Festivals and aired on networks like Showtime, BET, MTV and mun2.
In line with Scenarios USA's mission of fostering youth leadership, advocacy and self-expression, each year's REAL DEAL contest has a topical focus. This year centered on the intersection of gender, power and relationships. Submitted stories grappled with complex topics, like how to support a bullied peer, the expectations of home life, and the impact of economics, culture and race on adolescent development.
As in previous years, each winner will collaborate with an experienced Hollywood director to create a short film based on their story. Karyn Kusama will direct Speechless, a film that provides perspective about rape from a youth perspective.
"I gravitated to Speechless because it neutralizes the expectation that rape is about sex; it shows that rape is about power. Roxanne provided us an opportunity to have an honest discussion about this very difficult issue through her film," Kusama said.
Nancy Savoca will direct The Tale of Timmy Two-chins, written by Luis Hernandez from Brooklyn, New York. This story addresses the often secret issues of bullying and male body image in the lives of teens.
"This story provides an exciting opportunity to debunk stereotypes of the male body image as well as explore the intersection of culture, food and personal identity," said Savoca.
Teens submitted scripts as part of Scenarios USA's REAL DEAL school curriculum, which this year encouraged students to explore the question, "What's the REAL DEAL about Gender, Power and Relationships?" More than 5,000 students participated in New York and Cleveland, and students submitted stories to the REAL DEAL writing contest as a final assignment.
###
About Scenarios USA
Scenarios USA (http://www.scenariosusa.org) is a national nonprofit organization that uses writing and film to foster youth leadership, advocacy and self-expression in students across the country, with a focus on marginalized communities. Scenarios USA believes that by valuing youth and their stories, we can strengthen academic achievement, promote civic engagement, and support young people in becoming engaged citizens and healthy individuals.
About REAL DEAL films
The REAL DEAL films are part of Scenarios USA's national teen writing and filmmaking contest, which pairs teenage scriptwriters with Hollywood directors. The films will become part of Scenarios USA's REAL DEAL collection of films, 22 in all, which reach an audience of 15 million on television outlets such as Showtime, MTV, BET, and mun2, at film festivals such as the Cleveland International and Miami Film Festivals, and through online streaming. The films are incorporated into lesson plans in classrooms and community centers and used in every state of the country.