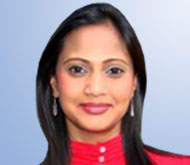 To provide continuous support, HealthExpress also uses contracted doctors alongside our in-house specialists.
London, UK (PRWEB UK) 12 March 2012
Since 2002, HealthExpress has operated in the UK as the leading provider of online healthcare, offering a tailored service that includes comprehensive information and advice on a range of health conditions as well as selling the actual treatments for them. In order to provide a service that is safe and accurate as well as efficient and secure, they rely on the dedication of a number of health professionals who work behind the scenes to ensure that this is the case. HealthExpress are now introducing their medical team of two doctors and a nurse in order to increase patient trust and confidence in the service they provide.
The first of two doctors making up part of the medical team at HealthExpress is Dr Brons, HealthExpress's Medical Director who specialises in dermatology, sexual health and reproductive medicine. The second doctor, Dr Simon Smith, is the Media and Communications Director for HealthExpress. Dr Smith qualified for a fellowship with the Royal College of GP's in the spring of 2010. Within general practice, he is a GP trainer, passing on his experience and skills. The team is completed with Noorie Mohamed, a Practice Nurse with a decade's experience in her field. A dedicated page for the medical team can be found here: Medial Team.
In addition to introducing their medical team, HealthExpress have also made their various accreditations available to view in one page, which is viewable here: Accreditations.
One such accreditation is being listed as a Top 10 website by the online competitive intelligence service Hitwise. HealthExpress also received a top 3 rating from the review portal Trustpilot. The accreditations page also verifies that HealthExpress is registered with the Information Comissioner's Office, McAfee Secure and Verisign. With these accreditations, patients and visitors alike can be confident that they can place their trust in HealthExpress.
HealthExpress Company Information
HealthExpress is an online clinic specialising in providing treatment, support and advice for common embarrassing medical conditions and lifestyle problems. Launched in 2002, they provide their patients with a discreet, confidential and secure way to order prescription medication online by completing a free online consultation with a registered doctor.
For more details, visit the website at http://www.healthexpress.co.uk or contact HealthExpress on 020 7084 7594 or via email.
HealthExpress is a brand name of Hexpress Ltd, PO Box 344, Mont Crevelt House, Bulwer Avenue, St. Sampson, Guernsey GY1 3US. Phone: 020 7084 7060.