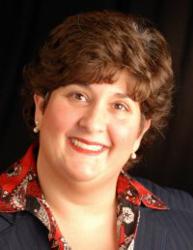 The challenging global economy is presenting new and unique challenges to pricers, especially those in consumer goods industries. There are significant demands on companies to improve their pricing capabilities and pricers to advance their knowledge
Marietta, GA (PRWEB) March 12, 2012
The Professional Pricing Society (PPS), the world's only professional society dedicated to pricing education and training, is pleased to announce the addition of Lydia DiLiello to its Board of Advisors. Ms. DiLiello is the Director of Strategic Pricing for Automated Packaging Systems in Cleveland, Ohio. With more than 18 years of pricing experience, Ms. DiLiello is a renowned manufacturing sector pricing expert in the United States, Europe and Asia.
Ms. DiLiello began her career in automotive component manufacturing with Delphi Packard Electric and spent 11 years focused on the alignment of pricing strategy and measureable impact to profitability in a variety of pricing and purchasing roles. She has spent the past seven years at a privately held plastic bag on a roll manufacturer, Automated Packaging Systems, Inc., optimizing revenue and profit through value creation. Creating a pricing department, cultivating a positive interdependent relationship with Sales and actively engaging executive management in Pricing strategy and process through Ms. DiLiello's leadership have enabled APS to achieve double digit profitability lift.
"The challenging global economy is presenting new and unique challenges to pricers, especially those in consumer goods industries. Now more than ever, there are significant demands on companies to improve their pricing capabilities and pricing professionals to advance their knowledge" said Lydia DiLiello. "It's an honor to be part of the PPS Board. I look forward to helping PPS fulfill its mission as the only professional society dedicated to pricing, and provide my unique experiences and insights to pricing professionals in manufacturing sectors and peripheral industries."
Lydia adamantly believes that Pricing is a discipline that requires both art and science to be optimally effective.
"'Art' is the intangible gut instinct that guides you," she explains, "while the 'science' is the empirical data demonstrating the effectiveness (or ineffectiveness) of the pricing actions. PPS provides this combination of art and science of pricing through thought leadership, certification, training and other means that help both companies and individuals rapidly improve their capabilities and skills."
As an active member of PPS throughout her career, Ms. DiLiello has written several articles on Strategic Pricing issues for the Pricing Advisor journal. She successfully implemented Revenue Management software at both Delphi Packard Electric Systems, a Fortune 500 publicly held company, and at Automated Packaging Systems, her current privately held midmarket firm.
Ms. DiLiello is a regular presenter at PPS conferences, participating both in practitioner panels and individual speaking events, including a Pricing Practitioner session titled "The Path to Successful Pricing Software Implementation: Actionable Plans for Successful Pricing Software Implementation" during the PPS 23rd Annual Spring Pricing Conference & Workshops to be held in Chicago on May 8-11. 2012.
She holds a BA in English and an MBA from The Youngstown State University. She has completed the 6 required credits and is eligible for her Certified Pricing Professional (CPP) designation.
"The Professional Pricing Society's Board of Advisors represents some of the world's undisputed leaders in global pricing management. As our thirteenth board member, Lydia DiLiello's knowledge, experience, and dedication to the pricing discipline make her a very strong addition," said Kevin Mitchell, President of the Professional Pricing Society. "We look forward to benefiting from her insights and we believe that her unique expertise in the manufacturing industry, her dedication to PPS and her invaluable contributions to pricing education throughout her career will prove a valuable asset to our global membership."
About Professional Pricing Society
Founded in 1984, the Professional Pricing Society (PPS) serves thousands of members, representing leading industries all over the world. The Society's mission is to nurture a growing community of professionals committed to disseminating pricing expertise throughout the business world. PPS is the only professional organization to offer a pricing certification program, and offers its Certified Pricing Professional (CPP) program via online and live event workshops. Publications distributed to members include an eight-page monthly newsletter and a 36-page quarterly journal. Further, the PPS website (http://www.pricingsociety.com) is a central resource for state-of-the-art pricing knowledge and hosts a job site where professionals can post or review new opportunities in the industry. PPS also maintains a Pricing Blog at and a Pricing Group on LinkedIn. PPS has also created a Linkedin Group focused in Asia-Pacific aimed to support the growth of the pricing profession in that thriving region of the world.