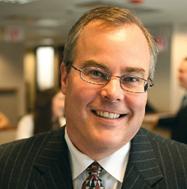 Chicago, IL (PRWEB) March 13, 2012
More than 900 conference attendees will gather in Minneapolis to discuss ideas to keep employee ownership working at the National Ownership Conference. Peter Abrahamson, Technical Director at Verit Advisors,will speak about "Optimizing ESOP Transaction Structures in the Current Tax Business Environment" on Thursday, April 26. This session will be of interest to companies considering establishing an ESOP as well as companies considering increasing existing ESOP ownership. Abrahamson will address how current tax and capital market conditions are impacting ESOP transaction structuring and valuation considerations. In addition, Abrahamson will lead a roundtable discussion on "Should We Switch to an S Corporation?"
Abrahamson has more than 15 years of valuation and investment banking experience, specializing in the valuation of business enterprises and individual securities, structuring ESOP transactions, and executing public and private market capital raises. At Verit, Abrahamson leads the technical aspects of ESOP financial modeling, valuation, tax, accounting and human capital topics. He has analyzed and structured multiple large, complex multi-investor ESOP transactions across numerous industries. Mr. Abrahamson serves on the ESOP Association's valuation advisory committee and has spoken at numerous conferences regarding advanced ESOP valuation and transaction structuring topics.
About Verit Advisors
Verit Advisors unites sophisticated middle market investment banking capabilities with a client centric boutique, fluent in ESOPs, debt and equity capital markets, and mergers and acquisitions. Integrity, teamwork, service and innovation are at the heart of the organization, as the Verit Team strives to provide unparalleled advice and custom solutions to its clients. Mary Josephs founded Verit Advisors in 2009 and has nearly three decades of experience in corporate finance. Josephs and her team are considered to be the foremost experts in ESOP transactions and middle market strategic alternatives. Verit Advisors is a sponsor of the NCEO Conference and will have several employees attending and presenting at the conference.
About NCEO
The National Center for Employee Ownership (NCEO) is a private, nonprofit membership and research organization that serves as the leading source of accurate, unbiased information on employee stock ownership plans (ESOPs), equity compensation plans such as stock options, and ownership culture. The Employee Ownership Conference annually features many highly interactive sessions designed so attendees can get answers to the questions and find ideas that work for their company. The Beyster Institute at the Rady School of Management University of California, San Diego is an educational center for the study and promotion of employee ownership and the creation of effective ownership cultures. http://www.beysterinstittue.ucsd.edu. Information on the conference can be found at http://www.nceo.org/conference.