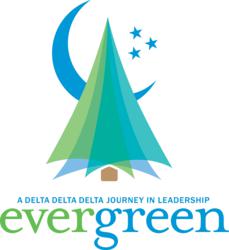 "I'm not only visiting one of the most beautiful places in the world, I'll come back an enriched leader and a passionate person"- Hannah Olsen
Arlington, TX (PRWEB) March 09, 2012
Ten Delta Delta Delta Fraternity members will travel to Costa Rica for the first ever Evergreen program, sponsored by the Fraternity. The program will take place March 10-17 and will be led by Dr. Mari Ann Callais, director of development for The Delta Delta Delta Center for Living, Leading, & Learning, and Michael Greenberg, owner of Journey 360. Cari Cook, Fraternity Executive Director, will also be accompanying the group.
Evergreen is a values-based alternative spring break program that combines the allure of travel with self-examination and personal development. Participants will discover the social, historical and geographic contours of Costa Rica while exploring the landscapes of their own heart and mind.
Participants were selected in November after an application process that involved essays and questions about their leadership experiences. The 10 women selected represent Tri Delta chapters from across the country.
"The group we have is filled with outstanding Tri Delta leaders. I'm very excited to lead them on this trip and watch as they grow and develop in the Purpose of Delta Delta Delta," said Dr. Callais.
The participants are excited both for the growth opportunities that await them and for the chance to explore the land of Pura Vida. In addition to their leadership training, members will also have unique opportunities for adventure, including zip-lining through the rainforest and white water rafting.
"As a senior, I've learned so much from my experiences in Tri Delta, but this trip will leave me with the skills to continue leadership after my college years," said Kelsey Bryant, former collegiate chapter president for Alpha Psi Chapter at the University of Florida.
"I know that I'm not only visiting one of the most beautiful places in the world, I'll come back an enriched leader and a passionate person," said Hannah Olsen of Epsilon Zeta Chapter at Loyola Marymount University.
The Fraternity will be sharing photos and videos from the trip throughout the week on its Facebook and Twitter pages.
About Tri Delta
Founded in 1888, Tri Delta is a leader among social Greek organizations through its passion for progress and visionary thinking. Through partnerships with nationally recognized organizations like St. Jude Children's Research Hospital, award-winning publications like The Trident, and innovative collegiate and alumnae initiatives, Tri Delta is committed to leveraging our timeless values to revitalize the sorority experience. For more information, please visit http://www.tridelta.org or call (817) 633-8001.
About Journey 360
Journey 360 Degrees was conceived in 2008 to develop enduring leaders through transformational travel programs. Journey 360 Degrees enables the "explorer" in all of us to flourish through self-examination, collaborating and empowering others, creating action, for the betterment of the community. For more information please visit our website at http://www.journey360degrees.com or call (847) 344-8844.
-###-