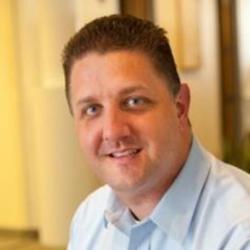 Boston, MA (PRWEB) March 09, 2012
Will Milano has joined Interaction Associates as Director, Business Development, based in the firm's Boston Headquarters. Interaction Associates is a 40-year leadership development innovator that helps global clients drive business success by developing collaborative work cultures and leadership at all levels.
"Will is an important and valuable addition to Interaction Associates," said Linda Stewart, President and CEO of the firm. "He is an experienced business development and marketing executive with demonstrated leadership in driving sales leads, retaining clients, and managing a wide variety of successful promotional and marketing activities. We look forward to his contributions to leading our outreach to global companies."
Prior to joining Interaction Associates, Milano was Vice President of Marketing, The Forum Corporation, Boston, and Senior Manager, US Marketing, for PRTM Management Consultants in Waltham, MA. He also held marketing management roles at Corporate Software, Akamai Technologies, and Merisel, Inc.
Milano holds an MBA from California State University, Long Beach and a BS in Business Administration from Loyola Marymount University.
About Interaction Associates
Interaction Associates is a 40-year innovator of advanced methods for developing leaders in global companies. We help organizations build collaborative cultures and achieve excellence in a new measure of ROI — Return on Involvement — where employees go "beyond engagement" to share responsibility for business results. IA develops leaders at all levels through consulting, learning and coaching with a focus on building leaders' proficiency in collaboration, strategic thinking, and self awareness. With offices in Boston and San Francisco, IA client services include organization-wide consulting, learning solutions, and coaching via a Global Talent Network. For more info: interactionassociates.com
This press release was distributed through PR Web by Human Resources Marketer (HR Marketer: http://www.HRmarketer.com) on behalf of the company listed above.