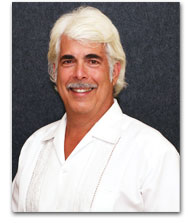 "I healed myself," Haas said. "It's important to me to help kids who also need healing though healthy lifestyle."

San Rafael, Ca (PRWEB) March 12, 2012
As a child, growing up in Michigan during the 1950s, Elson Haas, MD admits that he was overweight and burdened with daily allergies. The son of a businessman and grocer, Haas was no stranger to the candy counter and cookie aisle in his family's store. Processed foods, sweets and what we today refer to as "junk food" were quite common in the young Haas diet.
But during the 1970s and '80s—after completing medical school and moving to California, Haas began a journey toward better health through improved lifestyle of diet changes and regular exercise. As he lost weight, his allergies cleared and he became more creative with writing books and teaching. As part of the process along the way, Dr. Haas discovered an innovative high-tech way to help today's children do the same, using a combination of media and technologies.
"I healed myself," Haas said. "It's important to me to help kids who also need healing though healthy lifestyle."
Haas is Founder and Medical Director of the Preventive Medical Center in Marin (http://www.pmcmarin.com ), based in San Rafael, CA, where he has practiced integrative and preventive medicine for 30 years. Since his early days in Marin, he has authored 10 books on nutrition, health and detoxification, and he is currently writing a book on the future of the healthcare system.
With his long-time friend and business partner, Bethany Argisle, Haas formed a companion enterprise focused on children's health—Seasons Studios (http://www.seasonsstudios.com ) where they and their team have produced a number of books and CDs on subjects of children's anatomy and body function, nutrition, health, and care for the environment.
"Anatomix Comix™" is a comic and songbook that teaches children and families about their body systems using animation and sing-along songs. Recently, Seasons Studios released an App with nine of the Anatomix Comix songs for the iPhone and iPad.
Haas says the apps and songs educate children in a fun and entertaining way--to clean up bad habits, improve their diets, get regular exercise, and generally adopt an overall healthier approach to life.
Haas, with his own lifelong weight challenges, believes that our current epidemic of childhood obesity along with many other serious chronic health issues stem from our insatiable promotion of unhealthy foods and lifestyles coupled with an unwarranted belief that self-perpetuated damage to the body can be readily undone.
"There's still a general belief that we can do whatever we want and the system is going to save us," Haas said. "Currently, in the U.S., we pay a lot more money per person than other developed nations for health care and we have less to show for it (in terms of positive results)."
Sometimes using the persona "Dr. Sun," Haas heads out to schools to provide health tips through a live performance of the Anatomix Comix. Plans are under way to begin introducing the Anatomix Comix (apps and all) into the California public school system. "The music and visuals are a big learning tool," Haas said.
Haas taps into his creative side to author books and help work on educational tools for kids, including the images and songs. While the "Anatomix Comix" songs and apps are designed for children of all ages and are available on iTunes, they are specifically oriented toward reaching younger children, K through second grade.
Seasons Studios, the educational product company that Haas created with longtime collaborator and partner Bethany Argisle, worked with mobile app developer RipplFX (http://www.ripplfx.com) to create the sing-and-dance-along songs as apps. These songs touch on many anatomical topics, with titles like "Let's Be Doctors," "Muscle Man," "B-B-B-B-Bones," "Breathe In, Breathe Out," "Thump Thump," "Chew Chew," "You've Got a Lotta Nerves," "Give Me Some Skin," and "Finally Feet."
These animated songs, co-written by Haas, are upbeat and informative. The interactive visuals offer simple tips about maintaining a healthy body.
"Most of us get to be 40 or 60 years old and problems arise such as high cholesterol, elevated blood sugar, and the body's general degeneration," Haas said. "It's important to ask how we can protect our health and delay or even prevent those problems from arising. It comes down to a healthier lifestyle and healthier habits. Reaching out to young people is important so they can get on the right path."
To learn more, visit seasonsstudios.com