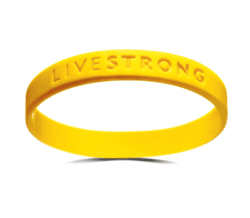 "There are more than 2,000 newly diagnosed cancer patients each year at Roper St. Francis alone."
-- Scott Broome, Director Oncology Services, Roper St. Francis Healthcare
Charleston, SC (PRWEB) March 09, 2012
Roper St. Francis Healthcare (RSFH) is encouraging the public to vote through the Lance Armstrong LIVESTRONG Community Impact Project to support cancer patients in North and South Carolina. There are four categories in the grant contest and there is a North Carolina or South Carolina cancer care provider finalist in each category.
Through an online voting process, two winners from each category will be awarded $10,000 in grants for cancer programs and patient support. Voting is underway now at vote.livestrong.org and ends March 23, 2012.
"We are thrilled and honored to be selected as a candidate for two categories in the LIVESTRONG Community Impact Project," said Scott Broome, director of oncology services, Roper St. Francis Healthcare. "We share LIVESTRONG's passion for inspiring and empowering people affected by cancer and look forward to working together to make a difference in the lives of cancer survivors and their families."
Broome encourages voters to consider all of the North and South Carolina finalists which include Roper St. Francis Healthcare, Roper Hospital – Roper St. Francis Foundation, Levine Cancer Institute in Charlotte, N.C. and the YMCA of Albemarle, N.C.
"There are more than 2,000 newly diagnosed cancer patients each year at Roper St. Francis alone," said Broome. "All of the finalists are proven providers and in our case, a nationally accredited and recognized program. Please help us and our colleagues be recognized and receive funding assistance from the highly respected LIVESTRONG organization."
Your vote can help patients like this one who wrote recently, "I am writing this to let you know in the hopes that you know how great your employees are at Roper St. Francis in the cancer area. I owe my life to them." Another patient sent a letter reading, "My good friend has breast cancer and every person we have encountered at Roper St. Francis facilities has been a shining example of excellence."
RSFH is included in two categories:

Pillars4Life, where grants are given to programs proven to enhance the quality of life for cancer patients by helping cancer centers efficiently attend to the needs of a much greater number of patients.
Certification for Advanced Palliative Care, which provides fully integrated care of the mind, body and spirit for people facing a long-term journey in cancer care including counseling, nutrition and a variety of medical services.
While Roper St. Francis Healthcare is a finalist, the outcome depends on the number of votes the organization receives.
Voting takes only minutes. Instantly share your vote with friends through social media and also ask them to participate by going to http://www.rsfh.com and clicking on the VOTE NOW button, or by going to http://vote.livestrong.org/vote2012/.
The 2012 Community Impact Project will offer nearly $1.4 million in implementation awards to 90 winners. This represents the largest number of financial awards LIVESTRONG has granted in a single year in the foundation's history.
About Roper St. Francis Healthcare
Serving South Carolina's Lowcountry for almost 200 years, Roper St. Francis Healthcare is the area's only non-profit health system and is dedicated to the mission of "Healing All People with Compassion, Faith and Excellence." With more than 100 facilities across 7 counties, the system's hospitals include Roper Hospital, Bon Secours St. Francis Hospital and Roper St. Francis Mount Pleasant Hospital. The system employs a network of more than 200 doctors and has a medical staff of more than 800 physicians covering all specialties. Roper St. Francis Healthcare's more than 5,300 employees pride themselves on being nationally-recognized through Joint Commission accreditations and awards including hundreds earned for patient, physician and employee satisfaction. http://www.RSFH.com
About LIVESTRONG/Lance Armstrong Foundation
LIVESTRONG serves people affected by cancer and empowers them to take action against the world's leading cause of death. Created as the Lance Armstrong Foundation in 1997 by cancer survivor and champion cyclist Lance Armstrong, the organization is now known publicly by its powerful brand – LIVESTRONG – and is a leader in the global movement on behalf of 28 million people around the world living with cancer today. Known for its iconic yellow wristband, LIVESTRONG has become a symbol of hope and inspiration to people affected by cancer around the world. Since its inception, the organization has raised $450 million for the fight against cancer. For more information, visit vote.livestrong.org.