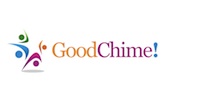 I'm excited to be part of the GoodChime! Champions of Health, and working with Sreedhar and his team to use social media for social good
McLean, VA (PRWEB) March 09, 2012
Musician and philanthropist, Bret Michaels announced today that he will issue a fitness challenge to the public that will "Rock The World." Michaels joins the Champions of Health on GoodChime! to foster greater awareness to the importance of healthy living and physical activity for young adults. Michaels is well known globally for his Music, Celebrity Apprentice Victory, and lifelong battle with Diabetes.
"I'm excited to be part of the GoodChime! Champions of Health, and working with Sreedhar and his team to use social media for social good", said Bret. "We are honored to be working with Bret Michaels, a role model in his battle against type 1 Diabetes, and we are very excited to be able to reach a worldwide audience through Bret", said Dr. Potarazu, founder of GoodChime!
About GoodChime!
GoodChime!™ is a revolutionary new social media platform where people engage in meaningful dialogue within a safe community, and participate in activities relevant to their health needs. Leveraging the power of celebrity brand, GoodChime engages consumers as active participants in better managing their health.
http://www.goodchime.com/launch/bret-michaels
About Bret Michaels
Rock icon Bret Michaels has been making hits for over 25 years. Bret's solo work in addition to his work with Poison has resulted in a staggering 31 million records and DVDs sales worldwide. With hits such as "Every Rose Has It's Thorn", "Something To Believe In", "Go That Far" and the new hit "Get Your Rock On" featuring Phil Collen of Def Leppard and Sal Costa of My Darkest Days, Bret continues to put out honest music people can relate to.
Beyond his legendary work with Poison, as well as his acclaimed solo career, Michaels has gone on to enjoy a stunningly successful run in the realm of reality TV, including being Donald Trump's pick as the winner of 2010's Celebrity Apprentice and the top rated VH1 hit shows such as "Rock of Love" and Life as I Know it". An edgy rocker with a knack for originality, Michaels is also a skilled businessman and diehard philanthropist. A self proclaimed "drealist"- a dreamer and a realist, Bret is pushing the boundaries of everything he is involved with to make it the best it can be. A true pop culture icon, Michaels has earned an array of titles ranging from People Magazine's Top 50 most intriguing people three years running, to Winner of the "Celebrity Apprentice," to Maxim Magazine's top 100 hottest people.
Michaels recently partnered with Dean Guitars to design his first ever signature Bret Michaels series, which sold out on HSN within minutes of their debut. Michaels also partnered with retail giant Pet Smart for a line of pet products due out in 2012. His Diet Snapple Trop-a-Rocka Tea remains one of the best-selling drinks in Snapple's line-up. Philanthropy remains an important facet of Michaels' career, as well. A lifelong diabetic, Michaels partnered with the American Diabetes Association in 2010, acting as a spokesperson and sponsor. He gives generously to the cause, donating both his time, money, and support to a number of diabetes charities. Bret continues to evolve as an artist and as an entrepreneur, taking on new projects in music, business, and beyond. His "Get Your Rock On" 2012 tour will continue throughout the spring.