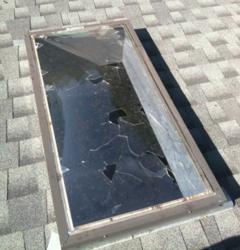 Smart Design Roofing
Local Company.
Started Here. Still Here. Will Remain Here.
(PRWEB) March 08, 2012
According to the Farmer's Almanac, this could be one of the worst storm seasons North Texas has seen in quite some time. It is imperative for home owners to do their homework and research the roofing companies they are considering using. One of the best ways to look at a company's consumer track record is to look them up on the BBB. Look for complaints and how well they were handled.We found Smart Design Roofing through "word of mouth advertising", but after hearing such great reviews it was no wonder they had an excellent rating on the BBB. Companies that are not listed on the BBB, generally are not listed for a reason, and companies that have a large amount of complaint history on the BBB should be avoided as well.
In years past, when we have been destroyed by severe hail storms, many of our North Texas Citizens fell prey to out of state roofing companies and scam artist. That is why choosing the correct roofing company to take care of you, your home and your pocket book, is so important.