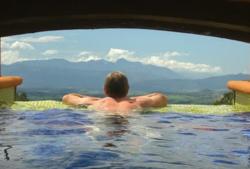 The quest for a healthy lifestyle is already a good reason to travel
Seattle, WA (PRWEB) March 13, 2012
Traveling4Health&Retirement presents baby boomer, international living, and retirement living news.
Traveling4Healtht&Retirement (THR) releases new alternatives dispelling the misnomer of unaffordable traveling and cost of living for baby boomers.
Baby boomers and travelers seeking greater means for best places to retire – Traveling4Health&Retirement presents the latest news for retirement in today's changing global economy – cost effective retirement options in America and globally are creating the newest opportunities for affordable traveling, healthcare, and retirement.
Travelers and Baby Boomers are discovering how exciting travel adventure expands their imagination and active lifestyle. Traveling does not have to be a one-time perk or a single chance of a lifetime: retirement in the U.S. and retirement overseas can be an individual choice to living life large.
Career people find new options for retirement on business trips or while working abroad. They then discover there are substantial savings with medical treatments and medical travel overseas.
Traveling in retirement is expanding into an internationally recognized and viable source for expatriates and adventurers to live a healthy lifestyle to the fullest.
Traveling4Health&Retirement's book, "How to Plan a Successful Medical Trip," available on Amazon, shares a candid look at medical travel, destination choices, and affordable quality healthcare. "The quest for a healthy lifestyle is already a good reason to travel," said one THR spokesperson, "If the primary motivation is financial, there's almost always another reason . . .including fun."
"Often when people are planning for a medical vacation they are visualizing their "healthy" selves enjoying healthy activities and often don't anticipate the effect of a lengthy airline flight, changes in time zones (jet lag), and healing time," says co-author Shai Gold, an American Healthcare executive.
Travelers should make themselves aware there are precursors to planning successful travel to desirable medical tourism and retirement destination locations.
Planning an international, a retirement, or vacation trip? Travelers may want to consider extending vacationing to see the sights and experience neighborhood cultures, including health and wellness services.
Check out the THR "Community" for references, search "Find a Destination", and visit the "International Health Blog" to connect with members and medical experts who are uniquely qualified to answer questions about a destination's health and wellness resources.
Keep current with the latest retirement, health and wellness, medical travel, and living large news, with THR.
Traveling4Health&Retirement is a definitive resource bringing together the latest information and newest advancements in retirement and in destination travel. Travelers, medical professionals, and people desiring to learn more about Traveling4Health&Retirement's growing user community and health providers may visit Traveling4Health&Retirement at http://www.Traveling4HealthandRetirement.com. Persons or care providers interested in becoming a member with Traveling4Health&Retirement's online community should contact Ilene Little at +1.888.844.1005; Fax: +1.888.844.1005; Skype at Ilene.Little for additional information.
###