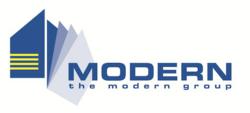 We are fully committed to being the "greenest" home improvement company in Australia. MODERNthis is dedicated to be a world leader in our ability to positively impact climate change through leading by example." - MODERNthis.
(PRWEB) March 16, 2012
MODERNthis is offering $10,000 makeover prizes to be won by two lucky Australian households.
Entry to the competition can be submitted via original official entry forms (available from selected shopping centres stands, events, clubs, trade shows, newspapers, magazines and flyers) or at http://www.moderngroup.com.au
The winner of the first $10,000 home eco makeover will be drawn on March 30, 2012. The second draw will take place next year on February 19, 2013.
The prize includes the winner's choice of any of a range of MODERNthis products and services, including the Enviroblind insulated roller shutter, a SupaBlock heat reflective roof restoration, a Modern solar energy back-to-grid system, a solar hot water system or a combination of any of the above.
The competition is part of the "Think Greener" initiative run by MODERNthis and partners.
Environmental considerations have long been a focus of the company – a commitment that has been recognised with countless industry accolades.
For decades, MODERNthis has sourced clean materials, developed greener manufacturing processes and aligned with sustainability focused industry partners, such as the Aussie Recycling Program and the Adelaide Crows.
MODERNthis has over 35 years experience in the home improvement industry in Australia, and has serviced well over 300,000 across the country.
To find out more about climate friendly products and services for the home from MODERNthis, visit http://www.modergroup.com.au