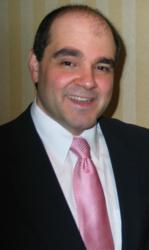 Montclair, NJ (PRWEB) March 09, 2012
Jamieson Bilella, Director of Summer Sessions, Winter Session, and Special Programs at Montclair State University, has been voted President-Elect of the North American Association of Summer Sessions (NAASS). At Montclair State University, Mr. Bilella oversees Summer Sessions, Winter Session, the Academically Gifted and Talented program, and professional education and certificate programs. Included in his responsibilities is the development of marketable summer/winter programming, marketing, recruiting, data mining, budgeting, and managerial oversight of a highly skilled and professional team. A driven self-starter, he has grown Summer Sessions enrollment to more than 7,000 students. Mr. Bilella is also heavily involved with the University's efforts to develop and launch fully online programs.
A member of NAASS since 2008, Mr. Bilella interacts with fellow NAASS members on a variety of topics including: marketing, data analysis, enrollment management, operations and best-practices. He serves on NAASS's Quality and Research and Membership committees, as well as the Administrative and Executive councils.
At Montclair State he has re-engineered department business processes, researched student preferences, facility utilization and effectively deployed technological solutions to streamline operations. Mr. Bilella is passionate about data analysis and marketing. He enjoys marrying the two interests in an effort to ensure his programs are meeting students needs and to maximize exposure and awareness of these opportunities to students and parents. He collects and analyzes quantitative and qualitative data to identify key opportunities to better address student needs and strategic institutional goals. He has also developed and executed new multichannel marketing and advertising strategies incorporating web based advertising and social networking providing students and parents with more timely information about the University's offerings and opportunities for student success.
Mr. Bilella has presented on data mining/analysis, Google Analytics, marketing, and online programs development at several national conferences including the annual conferences of The Sloan-Consortium, and NAASS, held this past November, and spoke at the North Central Consortium of Summer Sessions this week in Chicago. Mr. Bilella has also been selected to speak at UBTech 2012, formerly Educomm, held in Las Vegas, this June.
As President-Elect, Mr. Bilella will be planning the Associations 49th Annual Conference, held in Philadelphia, Nov 11-14 at the Sheraton Society Hill. This year's theme, Going the Distance, will bring together the academic and operational leadership of summer sessions and enrollment management units from over 200 four-year public and private higher education institutions. The conference provides opportunities for attendees to present research, exchange best practices, successes, and challenges from each of their institutions. More information about the annual conference, including the Call for Proposals, is available at naass.org
About The North American Association of Summer Sessions (NAASS)
Founded in 1964, The North American Association of Summer Sessions (NAASS) is an association of deans and directors of accredited college and university summer programs located throughout the United States, Canada, and Mexico. The association provides a forum by which administrators share common experiences, ideas, and issues. Membership provides immediate access to over 450 summer session administrators, professional development for the new and the seasoned administrator, access to research funding, and exclusive inside information on the most creative and innovative programs.