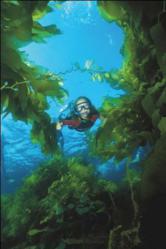 Dana Point, CA (PRWEB) March 10, 2012
Guests and local residents are invited to join the Ladies and Gentlemen of The Ritz-Carlton, Laguna Niguel, along with special guest Jean-Michel Cousteau, for an Earth Day Celebration and Beach Clean-Up Saturday, April 21. The Beach Clean Up takes place from 10 a.m. to noon at Salt Creek Beach, located directly in front of the resort. Guests will gather on the resort's Eco-Quest Game Board where Jean-Michel Cousteau will welcome all participants.
California's beaches accumulate trash and other debris. If these items are not removed, it can be harmful and even fatal to wildlife and become a health hazard. The Earth Day Beach Clean Up will be a fantastic day for neighbors and friends of the resort to come together and take care of the fragile marine environment, while also learning from Jean-Michel Cousteau about just how fragile our beaches and oceans are and how tp become an Ambassador of the Environment.
Jean-Michel Cousteau is an explorer, environmentalist, educator, and film producer. For more than four decades, he has dedicated himself and his vast experience to communicate to people of all nations and generations his love and concern for our water planet. Since first being "thrown overboard" by his father at the age of seven with newly invented SCUBA gear on his back, he has been exploring the ocean realm. The son of ocean explorer Jacques Cousteau, Jean-Michel has investigated the world's oceans aboard Calypso and Alcyone for much of his life. Honoring his heritage, he founded Ocean Futures Society in 1999 to carry on this pioneering work.
The Ritz-Carlton, Laguna Niguel and Jean-Michel Cousteau partner to bring eco-adventures through Ambassadors of the Environment that promise to open guest's eyes to Southern California's unique ecosystems, and open their heart to their connection to the larger global systems. Led by expert naturalists, choose from 15 different excursions, dedicated to showcasing Southern California's natural wonders. Throughout these unique eco-tours, the Southern California surroundings become a natural classroom and living laboratory in which adults, families and kids learn while having fun. Through exploration and active study, Ambassadors have meaningful experiences that imbue them with a deep appreciation and respect for nature, as well as an understanding of how to live more environmentally responsibly. At the heart of these Southern California adventures are four principles: everything is connected; there is no waste in nature; everything runs on energy; and biodiversity is good. Kids, youth and adult adventures are a discovery experience that transforms the way guests appreciate and value the planet.
Located halfway between Los Angeles and San Diego, The Ritz-Carlton, Laguna Niguel sits on a 150-foot bluff with panoramic white-water views of the Pacific Ocean and two-miles of sandy beach. The resort is a re-imagined surfside retreat that awakens guests' senses with its unique ocean-front setting and remarkable service heritage. As the premiere destination for travelers who desire a playful approach to Southern California luxury, the resort has been the recipient of many awards over the years, but is proud to boast earning AAA Five Diamond status for the 27th year, the longest in California. For more information or reservations call 800-241-3333, the hotel directly at 949-240-2000, a travel professional or visit the web site at http://www.ritzcarlton.com/lagunaAmbassadors.