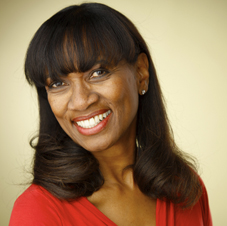 Hanover, MD (PRWEB) March 10, 2012
Major, Lindsey & Africa (MLA), the world's largest legal search firm, announced today the addition of Merle Vaughn as a Managing Director in its Los Angeles office. Vaughn will also serve as the firm's Law Firm Diversity Practice Leader.
In addition to continuing her career as a partner recruiter in Los Angeles, Vaughn will lead MLA's efforts to assist its law firm clients with their initiatives to increase the representation of diverse lawyers nationally. In this capacity, she will head up all inclusion focused recruiting for MLA's national law firm client base.
Vaughn brings to MLA almost ten years of expertise in legal recruiting at various national and international legal recruiting firms. Over the last decade, Vaughn has been involved in several high profile partner placements with major law firms in New York, Los Angeles, San Diego, San Francisco and Washington DC, and has been retained by corporations and law firms specifically for her expertise in the area of diversity recruiting. Prior to becoming a legal recruiter, Vaughn was a successful business owner, practiced corporate law with Cooley LLP and was General Counsel for WOC Products, Inc. She was the top sales person in the country for Texas Instruments (5 Million Dollar Club member), was awarded "Minority Entrepreneur of the Year" by Los Angeles Mayor Richard Riordon, was a Chair of the Los Angeles Mayor's Minority Business Opportunity Committee, and was on the Los Angeles Mayor's Contracts Sub-Committee.
"We are thrilled to add Merle's deep expertise and many years of experience to our law firm recruiting practice," says John Cashman, Partner and Vice President – Law Firm Recruiting. "Her national credibility in the diversity and inclusion arena is second to none."
Vaughn received a B.S. in business administration with an emphasis in marketing from the University of Southern California and a J.D. at University of California – Berkeley, Boalt Hall School of Law.
About Major, Lindsey & Africa
Founded in 1982, Major, Lindsey & Africa is the world's largest and most experienced legal search firm. Combining local market knowledge and a global recruiting network, MLA has earned recognition for its track record of successful General Counsel, Corporate Counsel, Partner, Associate and Law Firm Management placements. With offices throughout the U.S., Hong Kong, London and Tokyo, MLA recruiters are dedicated to understanding and meeting clients' and candidates' needs while maintaining the highest degree of professionalism and confidentiality. MLA considers every search a diversity search and has been committed to diversity in the law since its inception. For these reasons, MLA was voted "Best Legal Search Firm in the U.S." in the most recent national survey of America's top law firms. To learn more about MLA, please visit our website at http://www.mlaglobal.com.
Contact for Major, Lindsey & Africa
Clare Brilliant
Marketing Manager
(415) 485-5121
cbrilliant(at)mlaglobal(dot)com