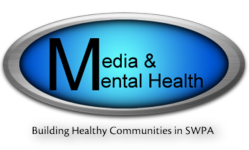 "Inevitably, violence will occur. It is how we communicate about the act and how we handle those affected that may determine the ultimate impact on our communities."
-Brian Dyak, President & CEO of EIC
Pittsburgh, PA (PRWEB) March 08, 2012
The Entertainment Industries Council, Inc. (EIC) is releasing resources and toolkits to help those affected and encourage responsible media coverage in light of the shooting inside the University of Pittsburgh Medical Center's Western Psychiatric Institute and Clinic.
In its continuing efforts to help the media to communicate on health and social issues and drive positive change, EIC has produced resource materials through a collaborative effort with The Staunton Farm Foundation. The mental health initiative, SWPA Media & Mental Health: Building a Healthy Community, has tapped the area's rich natural resources: its dedicated mental health professionals, media representatives, community leaders, legislators and scholars to set priorities and work together to change the way residents in the region look at behavioral health issues. This initiative has also changed the way the media reports about issues involving mental health to encourage accuracy and reduce stigma.
It is recognized that members of the local media make a variety of positive contributions toward promoting awareness of health and social issues. In particular, the Southwestern Pennsylvania media industry has a unique ability to influence the beliefs and attitudes toward mental health by providing accurate, timely and newsworthy information, especially in situations like the one in which we currently find ourselves. "Inevitably, violence will occur. It is how we communicate about the act and how we handle those affected that may determine the ultimate impact on our communities," said Brian Dyak, President & CEO of EIC.
EIC encourages journalists to utilize the following checklist when reporting on issues containing violence and mental health. This checklist was adapted from (and with the permission of) the University of Washington School of Social Work, Mental Health Reporting.

Write with awareness that people with mental illness face prejudice and discrimination.
Ask, "Is mental illness relevant to the story?"
Verify statements that mental illness is a factor in a violent crime. A past history of mental illness is not necessarily a reliable indicator.
Avoid using language that implies people with mental illness are violent.
In stories on mental illness and violence, provide context whenever possible. Most people with mental illness are no more likely to commit violent crimes than a person who has not been diagnosed with mental illness.
Use People First Language.
Avoid using stereotypical words or phrases in describing people with mental illness.
Be sensitive when using photographs for stories involving mental health issues.
Double-check specific symptoms of diagnoses with valid mental health resources, as necessary.
When possible, emphasize that treatment is available and effective, recovery happens and prevention works.
When interviewing a person with a mental illness, be clear and repeat important information and give the interviewee ample time to answer the questions posed.
Additional resources for community members may be found at http://www.eiconline.org/eic-resources/swpa/
About Entertainment Industries Council
EIC, a non-profit organization, was founded in 1983 by leaders of the entertainment industry to bring the power and influence of the industry to bear on communication about health and social issues. The organization is considered to be the chief pioneer of entertainment outreach and one of the premiere success stories in the field of entertainment education. EIC provides information resources for entertainment creators through innovative and time-proven services and methods of "encouraging the art of making a difference" from within the entertainment industry. EIC produces the simulcast national television special PRISM Awards Showcase which addresses accurate portrayals of prevention, treatment and recovery from drug, alcohol and tobacco use, and mental health concerns. The organization also produces the S.E.T Awards, honoring positive and non-stereotypical portrayals of science, engineering and technology.
EIC also addresses issues such as diabetes, ADHD, Post Traumatic Stress Disorder, foster care, women's health, firearm safety and injury prevention, sun safety and skin cancer prevention, human trafficking, terrorism and homeland security, eating disorders and obesity, seat belt use and traffic safety, and HIV/AIDS prevention. The organization has also launched an initiative to increase the public profile and interest in science, engineering and technology. EIC's web site is http://www.eiconline.org. The PRISM Awards web site is http://www.prismawards.com.
###