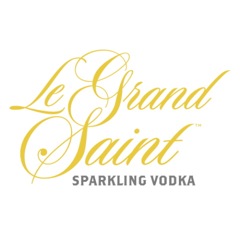 Ladies especially love the glass bottle, complete with a cork top for that celebratory "pop" sound each time you open it.
Las Vegas, NV (PRWEB) March 09, 2012
Every year, the Nightclub and Bar Show fills Las Vegas with hospitality industry heavyweights, and Le Grand Saint Sparkling Vodka (LGS) is proud to be participating in the upcoming show. The premium French vodka brand will hold a booth at the esteemed convention, taking place from March 13-14, presenting their elegant libations against a backdrop of live music.
Le Grand Saint Sparkling Vodka is a true treasure behind the bar, delighting drinkers with an elegant flavor and pristine presentation. Coming from Northern France, the vodka is composed of only the highest quality grain and water, carefully distilled and filtered to perfection. The introduction of LGS in Europe has already been extremely successful. Women have loved the classy vodka designed to enjoy a celebration moment; the smooth taste and unique infusion of bubbles make this vodka one of a kind. Ladies especially love the glass bottle, complete with a cork top for that celebratory "pop" sound each time you open it.
NCBS guests can look forward to tasting the elite flavor of a new caliber of sparkling vodka as presented by booth hosts Miss Earth, Miss Cuba 2010 and Miss Canada 2004 along with three other top Vegas models. Guests will also enjoy sounds by DJ J Latif and Mot&Krid. The two entertainers are a top DJ team well known across the UK for being staples on the UK Top 10 charts. Recent performances by the duo include shows at impressive venues like The Roxy and Shia LaBoeuf's New Year's Eve party. New Vegas girl band, Edamami will also be performing their new hit "Spend Money."
LGS has already established itself as an exclusive upscale brand. In 2011, Drake took the Le Grand Saint Sparkling Vodka private jet to the brand's New Year's Eve pre-launch party at the W Hotel Miami Beach. The brand also hosted the House of Hype LIVEstyle Lounge during the 2011 Sundance Film Festival.
Celebrities are quickly becoming patrons of the elite liquor; LGS was served at Platinum rapper, producer and entrepreneur Dr. Dre's Memorial Day celebration in 2011. One of Florida's fastest rising stars, rapper Cheeta, who is quickly evolving into a Hip Hop icon will be presenting LGS in the brand new teaser to his new single "Pocket Full of That." The Jacksonville-born performer has worked alongside fellow artists T.I., Juvenile, Plies and Young Joc.
After the official launch in Las Vegas, Le Grand Saint will takeover the market through the largest distribution company in America.
About Le Grand Saint Sparkling Vodka
Twenty years ago, Henri Berthe invented a historical sparkling method in the French Jura region. The result was so exceptional that it won several blind taste testing contests against household names including Dom Pérignon, Veuve Clicquot and Mumms Vintage. It was out of this that his passion for sparkling spirits was born, and subsequently, Le Grand Saint Sparkling Vodka. Presented in a lovely glass bottle, the 80-proof v