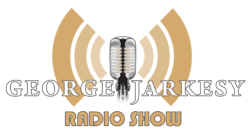 Houston, TX (PRWEB) March 09, 2012
Dr. Thomas Sowell, of The Hoover Institute, a noted economist and author of "Intellectuals and Society" appeared on the nationally syndicated "The George Jarkesy Show" yesterday. Dr. Sowell discussed the background of Derrick Bell, a controversial Harvard Law Professor, who was linked to President Barack Obama by a video released by the late Andrew Breitbart's website yesterday. The interview with Thomas Sowell can be heard in its entirety here.
Host George Jarkesy asked Dr. Sowell to enlighten his listeners about the career of Professor Derrick Bell. Dr. Sowell replied that, "It's a sad story I think…he had some very sensible ideas at one time, one of which was that the integration crusade in itself in the schools was not going to do very much and was barking up the wrong tree". Dr. Sowell then related that Derrick Bell, "went off the deep end with something called Critical Race Theory". He stated, "My own take on him is that he was a man put in the wrong place…had he been in some school other than Stanford or Harvard he would have been a valued member of the law school faculty." But Dr. Sowell stated that he felt Bell embraced Critical Race Theory because Bell was, "not up to that level" and that "his choices were to be to the poor relation or come up with his own shtick and become somebody significant and he went for the latter."
Co-Host of the show Dwayne Deslatte inquired about President Barack Obama and the formation of his character through mentors such as Derrick Bell and Rev. Jeremiah Wright. Dr. Sowell replied that, "He has always allied himself with people who polarize society, who think that those who are less fortunate should spend their time resenting those who are more fortunate instead of themselves developing the same ability so that they can become fortunate." He also discussed the implications of Obama's worldview on how he operates on the international stage and how it may influence Obama's view on Israel as well.
You can find out more about The George Jarkesy Show by visiting http://www.georgejarkesy.com. On the site you can Listen Live from 4-5 PM EST Monday through Friday, listen to past shows, download shows on Apple iTunes, learn about upcoming events and guests, and stay up to date on the need to know news.
About Jarkesy & Company
George Jarkesy is a money manager and professional investor, respected financial and corporate advisor, and radio host of the nationally syndicated 'The George Jarkesy Show'. He is a frequent market commentator and guest on FOX Business News, FOX & Friends, and CNBC. George started his career in the financial services industry with a New York Stock Exchange member. George also serves on the Finance Committee of the Republican National Committee and is an active member of the National Investment Banking Association, The Jarkesy Foundation, and Chairman of The National Eagles and Angels Association.
Associate Director of Operations
Jessica(at)jarkesy(dot)com
(281) 290-6655 x204
Contact Dean Spinato for Internet Marketing
Power Play International
516-234-0534