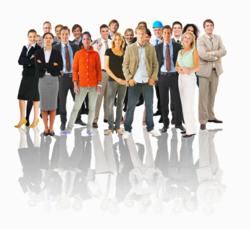 Asheville, NC (PRWEB) March 12, 2012
HOA website start-up, HOAConnections, announced today they were stepping up the pressure on their competition. If their HOA websites can do it, it can be included for one low set-up charge. Homeowner associations, civic groups, schools, scouts, etc., groups that need a way of communicating better with their membership should include this company in their research.
Homeowner association website designers, when the comparisons are made, are all capable of offering the same features and functionality. However, the costs can vary by $100's of dollars. HOAConnections have positioned themselves as a cost effective solution with a unique payment and QuickBooks integration system for all homeowner association websites for a low start-up cost. With a low initial startup cost and reasonable monthly website hosting and service packages, homeowners associations will finally be able to share all important documents, information and current news with homeowners. While at the same time, providing homeowners with a forum for conversation, social and important event calendar viewing or contacting management.
All HOA websites from HOAConnections are based on the extremely popular and widely supported platform of WordPress. With one of the largest user support forums and an almost unlimited number of themes and plugins (apps), this hoa website package is prepared to handle all homeowner association information needs for one low cost.