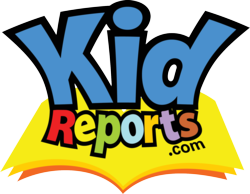 "It's so simple to use, and all the parents love it!" – Teacher
Denver, CO (PRWEB) March 09, 2012
KidReports introduced their new mobile technology platform to the childcare industry at the National Child Care Association Conference (NCCA) in Las Vegas, NV last weekend.
"The response to our product was positively overwhelming," says KidReports co-founder Dan Weaver. "We knew we were on to something, but to see the number of people waiting in line at our booth to test out the technology demonstrates the need for this type of communication tool in childcare facilities."
The Denver based company has created a web-based reporting system for childcare facilities where each child has a secure personal online profile that is updated daily, even hourly, to allow better communication and connection with parents.
Through http://www.kidreports.com, each child's personal profile is updated throughout the day by his or her teacher on a tablet or smartphone with a customized set of menu options. With a few touches of the finger, the child's updated profile is automatically sent to the parents. The process is created through a simple setup on http://www.kidreports.com and parents can download the free app, which is available for both Apple and Android mobile platforms.
"As parents, we knew there had to be a better way for us to keep track of our children's learning and progress, and get updates in real time throughout the day," says KidReports co-founders Dan Weaver and Leif Ullman. "We wanted to create a more effective method of communication with our childcare facilities. To put it simply, we wanted to know what was happening with our kids in real time during the day."
KidReports offers a complete communications solution to childcare facilities by revolutionizing and streamlining the childcare facilities' entire daily reporting function. Regularly updated child profiles will minimize the need for parents to call and check in, and the teachers can do what they love to do, focus on the children and create the best environment for them to learn and thrive. The reporting function minimizes the need for paper, which cuts costs, and makes facilities that utilize the KidReports service more environmentally friendly. It also simplifies their internal filing by creating secure backup electronic reports for their records.
Weaver points out "our goal was to develop a simple, efficient and effective tool to help the childcare facilities enhance their communication system with their parents. We feel that KidReports has achieved that goal and the response has been tremendous from the facility owners, teachers and parents."
"It's so simple to use, and all the parents love it!" – Teacher
"It is very useful! It's great to know what's going on with my child during the day & if they need supplies! Fantastic!" - Parent
"It is clear and easy to read! I love getting it right away!" - Parent
"I like the paper free convenience and the reliability of it!" - Parent
"It was easy to setup and I have received a lot of positive feedback from the parents." - Facility owner & administrator.
Watch the demo videos on how the system works by going here: http://www.kidreports.com/about/demo-videos/.