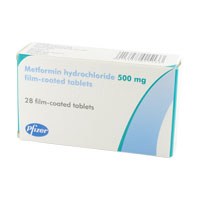 Metformin is believed to be the most commonly prescribed medication for treating Type 2 diabetes.
London, UK (PRWEB UK) 20 March 2012
euroClinix is the most trusted and popular online clinic currently operating in Europe, offering patients not just an extensive range of medications for a number of medical and lifestyle conditions but also detailed and accurate information relating to symptoms, causes and side effects of each respective condition. Among the conditions currently included on euroClinix are impotence, male pattern baldness, high blood pressure and obesity. euroClinix is also committed to sexual health, offering a range of contraceptives and treatments for sexually transmitted infections. They are now adding two new categories to their existing range: Asthma and Diabetes.
Asthma
Asthma is a chronic respiratory condition that causes sufferers to experience trouble breathing. Characteristic signs of asthma include coughing, wheezing and general breathlessness. Those that have asthma may suffer from asthma attacks, which can become extremely serious and require immediate medical treatment. Asthma sufferers usually use inhalers as a preventative or relieving treatment. Ventolin is a type of reliever inhaler and is commonly prescribed for this purpose. It is a prescription medication that can be ordered with confidence at euroClinix.net.
Diabetes
Diabetes is also a chronic condition that is caused by the body's inability to either produce insulin or respond to it properly. It causes people to have a higher than normal blood sugar level. Diabetes is divided into two types, Type 1 and Type 2, of which Type 2 is far more common. Taking the correct treatment is particularly important for Diabetes sufferers, as failing to do so can have a serious effect on their health. A commonly prescribed medication for Type 2 diabetes sufferers is Metformin, a type of biguanide medication. Anyone who has been diagnosed with diabetes and recommended Metformin as their course of treatment can now order the medication safely online at euroClinix.
euroClinix Company Information
Launched in 2004, euroClinix is a trusted online clinic that provides information, treatment and support to patients across Europe for a number of different lifestyle and medical problems. They offer a secure and confidential way in which to order prescription medications online using a free online consultation that is verified by doctors. Every step of the ordering and delivery service at euroClinix is completely private and discreet.
For more details, visit the website or contact euroClinix on 020 7084 6782 or via email.
euroClinix is a brand name of Hexpress Ltd, PO Box 344, Mont Crevelt House, Bulwer Avenue, St. Sampson, Guernsey GY1 3US.