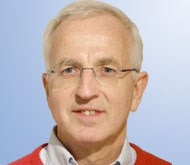 To provide continuous support, OnlineClinic also uses contracted doctors alongside our in-house specialists.
London, UK (PRWEB UK) 29 March 2012
OnlineClinic.co.uk has been dispensing genuine medication to thousands of patients since 2002, treating a number of lifestyle and medical conditions such as impotence, hair loss and sexually transmitted diseases. In this time, they have worked with a number of dedicated health professionals to ensure they are safely dispensing the right medication to those people who really need it. OnlineClinic have now decided to introduce their team of medical professionals to patients and visitors with the aim of increasing trust and confidence in the service they provide.
The medical team at OnlineClinic.co.uk currently comprises two doctors, Dr Bram Brons and Dr Simon Smith, and one practice nurse, Noorie Mohamed. Dr Brons is OnlineClinic's Medical Director who owns his own practice and specialises in reproductive medicine, dermatology and sexual health. Dr Smith is the company's Media and Communications Director and is a GP trainer within general practice. Dr Smith has many years medical experience within the media spotlight, appearing across most daytime TV channels on all aspects of medicine. Noorie Mohamed is a Practice Nurse who has particular experience in online nursing support such as Skype consultations and has ten years experience as a qualified nurse.
More information on the medical team can be found here: Medical Team.
OnlineClinic have also created a page listing their various accreditations to help improve patient confidence. Once such accreditation is the Registered Pharmacy Kite Mark, which verifies that OnlineClinic is an authentic online pharmacy recognised by the General Pharmaceutical Council. A second accreditation demonstrates that OnlineClinic is registered with the National Pharmacy Association. Also listed on the page is information about how the online pharmacy is registered with the Information Commissioner's Office, VeriSign and McAfee Secure. These accreditations prove OnlineClinic's commitment to not only dispensing genuine medication appropriately, but also ensuring the security of their patients.
OnlineClinic.co.uk Company Information
Launched in 2002, OnlineClinic.co.uk offers prescription treatments for a number of common healthcare problems including men's and women's health problems, sexual health, obesity, smoking, travel treatments and general lifestyle health. Because OnlineClinic.co.uk specialise in treating sensitive conditions, they offer a simple yet discreet online consultation service with a registered doctor. Patients can complete their private consultation and receive their medication the following day via secure courier.
For more details, visit the website at http://www.onlineclinic.co.uk or contact OnlineClinic on 020 7084 7593.
OnlineClinic is a brand name of Hexpress Healthcare Ltd, 138 – 140 Mitcham Road, London SW17 9NH, United Kingdom. Phone: 020 7084 7060.