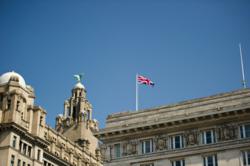 I really appreciated the help in getting some quotes from local designers..
Basingstoke, UK (PRWEB UK) 27 March 2012
Website designers are common in the UK and Liverpool has hundreds of designers that can create and produce websites; however finding the right one can be difficult. This is the problem that a new beauty therapist faced, as the budget was small and they needed something colourful yet economical to get them visible on the internet. There was also the expectation that the selected website designer had designed websites in the beauty sector previously and therefore would know the kind of website that would have the best impact to visitors. Marketing Quotes found a few website designers in Liverpool that did have experience in designing beauty websites and proposals were submitted.
The owner of the beauty company commented 'I do not really understand about website design, did not know where to start other than jump on the internet and find someone local. I really appreciated the help in getting some quotes from local designers, I found a nice designer and the site is being created; hopefully it will look great once it is finished.'
Anne Richards (who works at Marketing Quotes) added 'we know around 300 website designers in Liverpool, so getting her some quotes was simple, the snag was finding a few that had experience in designing websites for beauticians. Fortunately we had 3 that had the experience so they were a good match.'
About Marketing Quotes - Marketing Quotes is a free service to help UK businesses to get free quotes and advice from local marketing companies that have experience in their industry.