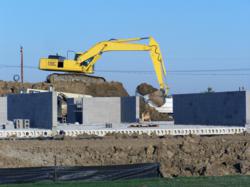 Telemarketing is a new approach for us...
Basingstoke, UK (PRWEB UK) 28 March 2012
Telemarketing for property companies is becoming more popular as the property industry in the UK continues to shrink. Many property development companies have embraced direct marketing techniques to help them with lead generation and new business drive. This is why a small property development company in Bedford contacted Marketing Quotes in February 2012 as they were feeling the squeeze from the reducing property industry in the UK. They have selected a telemarketing company from the Marketing Quotes website and a trial is set to commence in March 2012.
A senior partner from the property development company in Bedford commented, 'Telemarketing is a new approach for us, we know there is business out there, but others are getting it. We have heard that telemarketing is good for quickly generating tenders, so decided to give it a go. We do get the leads in from ABI, but not good at following them up; so hopefully the trial will be successful and we can see growth.'
Anne Richards (who works for Marketing Quotes) stated, 'The property industry is in a bad way, we have seen this across a broad section of the sector, it has gone from boom to bust in a matter of months, and showing no signs of recovery. Telemarketing is a great way for picking up the few tender opportunities that there are drifting around, the problem is that there is a large pool of suppliers chasing a small number of tenders.'
About Marketing Quotes - Marketing Quotes is a free service to UK businesses to help them get free advice and quotes from local telemarketing companies that know and understand their industry and sector.