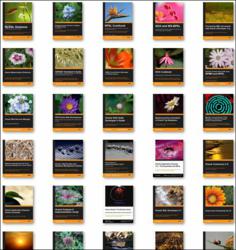 Birmingham, UK (PRWEB) March 10, 2012
Packt Publishing is a world leader in providing books, eBooks, and other learning content for Oracle technologies - and is pleased to announce that the online library collection of Oracle books has now reached more than 65 standalone titles. Packt Enterprise has been committed to serving the Oracle community since publishing the first Oracle title in 2006, and has developed books on topics like E-Business Suite, APEX, ADF, The Database, Coherence and more.
Packt's Oracle Library content covers the Oracle stack of technologies and products, from the Database to Oracle Fusion Middleware to Applications and Development Tools. Recently published titles including Oracle Application Integration Architecture (AIA) Foundation Pack 11gR1: Essentials, and the Oracle Service Bus 11g Development Cookbook. Newly published books are uploaded onto PacktLib on the same day that they are released in print and ebook formats.
About Packt Enterprise:
In April 2010 the Packt Enterprise brand was created. Having published more than 180 books to date - with a focus on Oracle, Microsoft and IBM titles - the Enterprise brand is able to offer a deep dive into the world of Enterprise software. This specialisation allows a greater focus on, and better understanding of, Enterprise technologies and the informational needs of Enterprise professionals.