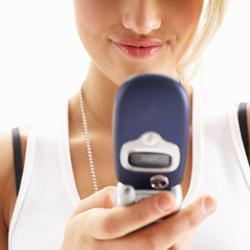 Men don't realize that the biggest obstacle to getting a woman out on a date after getting her number is capturing her attention
Hoboken, NJ (PRWEB) March 19, 2012
According to Bobby Rio all men have to do is avoid seven of the big "texting mistakes" and they will see their success with women skyrocket overnight.
In his new report, Bobby Rio lays out a basic blueprint men can follow when struggling with what to text a girl. He explains there are basic rules that single men can't break if they want to get a girl to text them back, attract her, or turn their phone number into a date.
"Most men confuse 'responses' for attraction," says Rio. "But the entire goal of texting a woman is to get her out on a date and see her in person. The more responses you're getting without actually seeing her, the more you're actually killing your chances."
According to Rio, the first rule of texting is that the text a man sends a woman must always convey that his his a fun guy. If his text messages come across as boring, or puts pressure on her to respond, more than likely she will put her phone away and he will never hear from her again.
"When a woman gives you her number she did not sign a contract to go out with you, "says Bobby Rio. "So until it seems fun for her she's not going to meet up with you."
The video explains that in a world where text messaging is becoming the most common form of communication between men and women, it is no wonder that such a need exists to learn exactly what kind of messages to write. He claims that if a man's text messages doesn't capture a woman's attention than chances are she is going to forget he even exists.
Another common theme covered in the report is the idea of becoming predictable with the texts messages a man sends. He says introducing unpredictability into a man's messaging style can greatly increase his ability to get a woman to text him back. He says this is especially true when trying to text your ex back.
"Men don't realize that the biggest obstacle to getting a woman out on a date after getting her number is capturing her attention," says Bobby Rio. "If your text messages look like every other guy in her phone what incentive does she have to meet up with you."
This is very similar to advice Rio gives when meeting a woman in person. The video says if a man approaches a woman in a bar he has about three seconds to get her attention focused on him. If he can't do that she's going to turn her back to him and continue her conversation with her friends.
"The texting tips laid out in the video will work for men of all ages," says Rio. "For some reason guys think that texting is only for teenagers, but that is definitely not the case."
Rio has spent the past 6 years teaching men how to talk to women, how to attract women, how to ask a girl out, and how to get out of the friend zone. His latest product called Magnetic Messaging is focused entirely on the art of text messaging women.
For more information visit Bobby Rio's website at: http://www.textingagirl.com