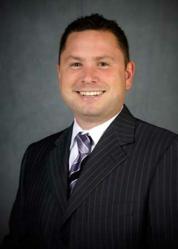 With this change in location, we are looking forward to better accommodating our patients' needs, and we hope to provide a more tranquil and professional environment overall
Glendale, AZ (PRWEB) March 12, 2012
The Arizona Pain Specialist team (http://www.ArizonaPain.com) is proud to announce the opening of a new, more spacious Glendale pain management clinic. The decision to relocate their Glendale office is the result of a rapid increase in patients from the surrounding areas. This new office is located in suite D-101.
"We expanded to a larger office suite with an improved lobby, larger clinical area and designated ancillary space to continue to provide world-class medical care to our community and better serve our valued patients," says Arizona Pain Specialists CEO Joe Carlon. "We are very fortunate to have so many patients place their trust in our hands, and, for Arizona Pain Specialists, this means an enhanced ability to deliver our comprehensive, integrated care model to our patients."
With this move, patients and staff will now have almost twice as much space, totaling about 5,000 square feet. The main lobby has nearly doubled to accommodate the growing number of needed seats for patients and waiting family members. There are also five additional patient rooms, and the clinic is now conveniently located in the same building as the procedure center.
"We have quickly outgrown our previous office, and this will serve as a more spacious, refreshing environment for our patients and employees alike," says Jared Komernicky, front desk manager at the Arizona Pain Specialists, Glendale.
Other amenities include more space for chiropractic care, providing room for patients to complete their exercise therapy, and separating rooms for acupuncture, as well as traditional chiropractic treatment. There is also designated office space for behavior health sessions and EMGs. An in-house office manager will help correspond with all neighboring doctors and professionals.
"Our new Glendale space will allow the clinic and front office to function more efficiently and allows us some autonomy from the other two Arizona Pain Specialist offices," says Dr. Patrick Hogan. "With this change in location, we are looking forward to better accommodating our patients' needs, and we hope to provide a more tranquil and professional environment overall."
Dr. Hogan is an anesthesiologist and interventional pain physician dedicated to the eradication of pain. He treats complex pain patients with a holistic approach, and he specializes in difficult cases where other pain doctors may have not achieved complete success. Arizona Pain Specialists have three Arizona-based clinics located in Glendale, Scottsdale, and Chandler. The team at Arizona Pain Specialists works together to provide relief for various types of chronic pain – including back, neck, facial, joint, hip, and cancer pain, as well as other ailments. These specialists work with one mission in mind: "To change lives by delivering world-class pain management care that we would want for our own mom and dad."
For more information on Arizona Pain Specialists, visit ArizonaPain.com.