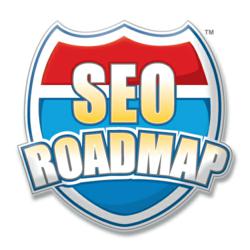 I learned more from their SEO Training course than everything I leaned in the past about Internet Marketing
Morristown, AZ (PRWEB) March 09, 2012
SEOTrainingSW.com the leading provider of innovative SEO Training has launched SEO Essentials and Advanced SEO Training Courses on DVD for affiliates to promote. Powered by Post Affiliate Pro, the in-house affiliate program features real time tracking, in-depth stats and hands on affiliate management by Ginette Degner .
Affiliates earn 40% on SEOTrainingSW.com's SEO and Internet Marketing basic and advanced video training courses on DVD.
Business owners, web developers, entrepreneurs and even professional Internet Marketers have purchased these video courses to improve their rankings and their client's rankings.
"No snake oil salesman here, just real SEO Training," says Sean Mecham the owner of Sean's Carpet Care in Portland Oregon. "I learned more from their SEO Training course than everything I leaned in the past about Internet Marketing."
Affiliates will have a 45 return day cookie and direct links to sales pages plus video, text and banner ads.
Affiliates can sign up here:
http://www.seotrainingsw.com/affiliate/affiliates/signup.php
"Now you have a new opportunity to learn at home, and save thousands on travel and lodging: SEO Training on DVD. It will save you money and time while providing you with the skills you need to be successful online," says Roy Reyer, CEO of SeoTrainingSw.com." By working with affiliates we are expanding access to our step by step SEO Training wile giving website owners a easy way to generate additional revenue."
SEO Training SW is a premier search engine academy, that primarily focuses on training individuals online through video based training and live online coaching and consulting. With cutting edge techniques and technology, SEO Training SW is quickly becoming the home for all Internet Marketers. Please visit http://www.seotrainingsw.com for more information.