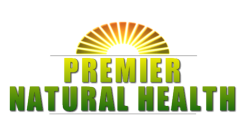 The WHEY TOO GOOD formula, with its natural ingredients, provide a well assimilated, low-glycemic protein drink, which is an essential ingredient in a healthy meal plan.
(PRWEB) March 14, 2012
Premier Natural Health Inc. announces the appointment of Dr. Carolyn Dean M.D. ND, the popular natural health and wellness author, as Chief Medical Advisor to the company. Dr Dean, licensed to practice both medical and naturopathic medicine, is a strong believer in holistic and preventative medicine.
Dr. Dean, also known as "The Doctor of the Future" has structured her professional practice after Thomas Edison's visionary philosophy on medicine: "The doctor of the future will give no medicine, but will interest their patients in the care of the human frame, in a proper diet, and in the cause and prevention of disease."
As described by company president John Hoover, "Premier Natural Health specializes in natural food products, herbal solutions and life-style guidance for health conscious individuals who demand quality products made from real food and natural ingredients."
Bob Bailey, Product Development Manager, and formulator of the company's flagship whey protein product, WHEY TOO GOOD, commenting on Dr. Dean's participation with the company said:
"This is very exciting; Dr. Dean and I go back many years to her involvement with PROVIDE, my first generation low-glycemic protein drink. We have come a long way, and WHEY TO GOOD is a huge leap forward for people looking to lose weight and maintain excellent general health."
Dr. Dean graduated from Dalhousie Medical School, Halifax, Nova Scotia and holds a license to practice medicine in California. Dr. Dean is also a graduate of the Canadian College of Naturopathic Medicine, Toronto, Ontario and served on the CCNM Board of Governors for 6 years.
From her office location in Hawaii, Dr. Dean maintains that: "The WHEY TOO GOOD formula, with its natural ingredients, provides a well assimilated, low-glycemic protein drink, which is an essential ingredient in a healthy meal plan."
Hoover, in welcoming Dr. Dean to the company, said: "As a relatively young company, we are thrilled to have been able to attract a person with her knowledge and experience. She will be invaluable as we add new products and timely information that will help our customers achieve and maintain a healthy life-style."
Premier Natural Health developed the WHEY TOO GOOD product line as the next generation of low glycemic protein drink mix that can be used as part of the daily diet. WHEY TOO GOOD is a concentrated whey protein drink mix that includes Omega 3 fatty acids, fibre, antioxidants, vitamins and minerals.
"The percentage of protein in the diet may be the most important factor in minimizing food cravings and helping to accomplish sustainable weight loss. WHEY TOO GOOD was specifically designed for the person who wants to lose weight and keep it off, and for those who want to maintain a healthy diet over the long term and to support an active life-style," Bailey adds.
Currently available online throughout the US and Canada, the WHEY TOO GOOD product has earned rave reviews, and is apparently changing the way the some consumers view their daily diet;
"I'm in my forties and I've taken other whey proteins before, but none as complete as WHEY TOO GOOD. It energizes me, I'm losing weight and I just have a better overall healthy feeling since I've been taking it. I'm a believer!" exclaims one Chicago consumer.
Hoover is highly enthusiastic about the reaction in the marketplace... "The popularity of the WHEY TOO GOOD product has skyrocketed as an easy and affordable way for consumers to build muscle, reduce fat and balance blood sugar. Extensive research has shown that high quality protein is necessary in every diet, and especially in a weight loss program, to prevent muscle and bone loss... without proper quality protein you just can't burn fat.""
Dr. Carolyn Dean M.D ND is the author and co-author of 29 books including: How to Change Your Life With Magnesium, Future Health Now Encyclopedia, Death By Modern Medicine: Seeking Safe Solutions and the very popular 2-year, Online Wellness Program... Completement Now!
Incorporated in 2010, Premier Natural Health Inc. manufactures their WHEY TOO GOOD products at government licensed facilities in the United States. The ingredients are sourced from natural food products guaranteed to be free from antibiotics, artificial hormones, pesticides and genetically modified organisms (GMOs).
Premier Natural Health also markets a variety of other natural and organic products. Bailey is optimistic about the future of the new relationship; "Our whole team is looking forward to Dr. Dean's involvement in bringing healthy, natural foods and supplements to our ever growing customer base."
For further information on Premier Natural Health Inc. and Dr. Carolyn Dean visit:
http://www.premiernaturalhealth.com
###