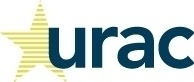 Washington, DC (PRWEB) March 09, 2012
URAC announced its plans to develop and launch a new Community Pharmacy Accreditation program in 2012. As health care reform reshapes the health care industry, demand is increasing for quality improvement programs and quality outcomes in the marketplace. URAC's Community Pharmacy Accreditation Program is being developed in response to the market need to differentiate community pharmacies that engage in patient counseling and education, medication therapy management and quality initiatives that improve care and reduce overall health care costs. The community pharmacy structure and operations, drug utilization management, patient safety and personalized medication management will be evaluated to determine accreditation.
In keeping with URAC's broad stakeholder-based and transparent process, a community pharmacy advisory group has been established to develop the URAC Community Pharmacy Accreditation standards. Comprised of participants from industry sectors including chain and independent pharmacies, pharmacy benefit managers, health plans, consumers, business coalitions, pharmacy associations and other health professionals and government representatives, the advisory group provides insight and perspective on the state of community pharmacy practices in light of anticipated changes in health care delivery models (e.g., medical homes, accountable care organizations, integrated care networks, etc.) Dr. Gene Reeder, RPh, PhD, a distinguished leader in pharmacy academia and research as well as in several pharmacy organizations, will chair URAC's community pharmacy advisory group.
"The value of accreditation for community pharmacy practice has been debated for some time. The emerging health care system clearly needs objective standards to measure the quality and outcomes of care in all practice settings," said Dr. Reeder. "The URAC Community Pharmacy Accreditation program will provide the necessary standards and benchmarks for quality assessment in community pharmacy practice and should be recognized by a broad array of stakeholders in the health care marketplace."
The URAC Community Pharmacy Accreditation seeks to improve quality, efficiency, patient safety and outcomes, while contributing to lower health care costs. This program will enable organizations to:

Support and document the role of pharmacists in community practice settings, which can lead to opportunities for broader reimbursement and incentives;
Establish consistent benchmarks and standards for pharmacy practice comparisons and organizational goal-setting;
Get involved in health care coordination and care transitions, especially as proposed under the Affordable Care Act; and
Distinguish community pharmacy practice sites as leaders in quality and patient safety.
For more information about the URAC Community Pharmacy Accreditation program, or to learn how you can get involved in the process, contact Terri Smith Moore, PhD, RPh, Senior Manager, Product Development at tmoore(at)urac(dot)org or 202-326-3950.
About URAC
Founded in 1990, URAC is an independent, nonprofit organization that promotes health care quality in nearly every functional aspect of health care management through its accreditation, education and measurement programs. URAC offers a wide range of accreditation and benchmarking programs and provides a symbol of excellence for organizations to validate their commitment to quality and accountability. URAC is recognized as the accrediting body for various aspects of pharmacy practice with five Pharmacy Quality Management (PQM) programs: Specialty Pharmacy Accreditation; Mail Service Pharmacy Accreditation; Pharmacy Benefits Management (PBM) Accreditation; Drug Therapy Management (DTM) Accreditation and Workers' Compensation PBM Accreditation.