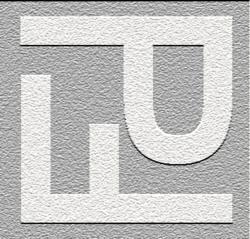 It's designed to have focus and eye appeal...the basics of all good visual communication.
Atlanta, GA (PRWEB) March 28, 2012
Perfect Franchises is debuting its new website to help new and experienced investors find the perfect franchise business opportunity. The new design provides a rich franchise shopping experience for people looking to buy a franchise. It has more specific information than many franchise websites offer, including franchise backgrounds, financials and even training info that prospects can easily scroll to learn more about.
"Our new website design makes it easier for prospects to find the perfect franchise today," says Caleb Hanson, Lead Web Designer for the project. "We've also included a new Facebook Fan Page featuring videos and podcasts. It's a launching pad to the main site. In the works as well is a blog which will break in a couple of weeks."
"We're very excited by the response the new site is receiving," states Terry Yormark CEO of Perfect Franchises. Our partners really like it too".
"It's more alive than many sites I've seen. Lots of personality.", according to Lynn Patrick SVP of Franchise Sales at American Business Opportunities Inc.
Rather than sell the concept of franchising itself, Perfect Franchises prefers to focus on select franchise business opportunities that respect its high standards. With more and more business concepts entering the marketplace today it can be overwhelming and intimidating for investors.
Perfect Franchises is a national and global franchise brokerage and representation firm. It's a one-stop resource for investors interested in buying a single or multi-unit franchise.
"We've had clients come back in as short a time as six months and add another unit to their investment package." says Yormark.
Perfect Franchises LLC is riding the wave of increased demand for entrepreneurship in an economy that is bringing forth more people who want the stability and security of business ownership with a proven business model. Plans for the remainder of 2012 call for the addition of a social marketing division to help its franchise partners branding efforts and an expansion of their International Division.
About Perfect Franchises
Perfect Franchises is a US based franchise brokerage and consultation group focusing on solid franchise business opportunities across the US and select global locations. Representing a wide variety of categories, Perfect Franchises strives to deliver the perfect franchise for entrepreneurship including financial assistance.
Investors interested in learning more about the many franchises offered at Perfect Franchises LLC, can visit http://www.perfectfranchises.com or contact Terry Yormark at 1-888-328-8279 for more information.
Media Contact:
Terry Yormark
1-888-328-8279
770-881-8242
terry(at)perfectfranchises(dot)com