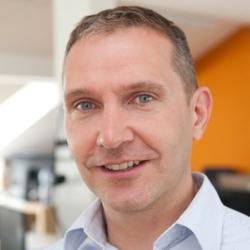 This is a great opportunity to get in front of webstore owners and share how to get the most of their PPC
San Jose, California (PRWEB) March 09, 2012
Todd Wilkinson will be speaking at this year's BarCamp conference, put on by PrestaShop, in New York, NY on March 20th. His 30 minute presentation is titled "PPC Secrets Revealed: What You Wish You Had Known $500 Ago" and will start at 11 a.m. Attending the conference is free for anyone who would like to visit.
"This is a great opportunity to not only get in front of webstore owners and share with them how to get the most of their PPC budgets, but also to raise awareness of our brand and demonstrate how we can help," Wilkinson said.
BarCamp is in its fifth year and takes place in the SoHo district of New York and will feature speakers from several of PrestaShops partners. The exhibition hall will be full of the different developers who make modules available in the PrestaShop store.
About WordWatch:
Founded in 2009, WordWatch is an online AdWords bid management application designed for small business advertisers, marketing consultants and freelancers, and small agencies. The application simplifies the daily management of keyword bids and constantly optimizes a customer's AdWords account. WordWatch has offices in San Jose, Amsterdam and Krakow.
Related Links
http://www.wordwatch.com
barcamp.prestashop.com