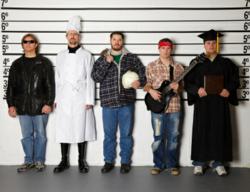 The ability to access real-time law enforcement activities and arrest records revolutionizes risk management in the workplace.
Jacksonville Beach, Florida (PRWEB) March 12, 2012
SingleSource Services, one of the leading nationwide background screening providers, has partnered with Innovative Enterprises to fill a gap in an organizations toolkit for protecting their employees, customers and the public at large. Knowing if an employee or volunteer is arrested for an offense that affects their position has always been hit or miss, relying on the water cooler gossip, reading the paper or watching TV news.
ArrestAlarm allows, for the first time, organizations to monitor real time law enforcement activities across the nation. Information is available from more than 3,000 interfaces with law enforcement agencies across the country accessed real-time to provide instant arrest information. Historical arrest data is also available from tens of millions of historical incarcerations and booking records representing nearly three quarters of the jail population, all updated within minutes of booking through an integrated agency.
It is also a valuable tool to fill the void in the few states that don't provide a statewide criminal record database search capability.
"Innovation in our industry brings our clients not only better pre-hire information, but now we can tell them real time if any of their employees have been arrested", says Dymer. "In many cases that knowledge will enable the removal from the workplace, if only until the issue is resolved, of drivers for DUI, camp counselors and volunteers for lewd behavior, home care aids for theft, and so on" he adds.
The program is powered by Innovative Enterprises, a specialist data provider to the background screening industry. "I am impressed with the way that Innovative continues to develop programs that enhance our ability to better protect our clients interests", adds Dymer
Clifford J. Williams, Innovative's Vice President and Chief Operating Officer explains "We are extremely proud to partner with SingleSource to empower the many employers who depend upon them to keep their workplaces, their employees and their customers safe from harm."
"Mandated finger printing, criminal background checks, drug testing, and more are valuable tools pre-hire. But what then? Our clients need to know at the earliest opportunity that this trusted employee or volunteer may have erred in judgment and may now pose a threat. The ArrestAlarm tool provides that knowledge," Dymer explains.
When selecting and keeping employees and volunteers to work with children and the vulnerable, extra vigilance is needed. Only 5% of child sexual abusers have criminal records, according to Abel Screening, so organizations need to know at the earliest opportunity that there could be an issue. The earliest indicator of a new problem is likely an arrest.
SingleSource Services is located in Jacksonville Beach, Florida. The company provides background screening to over 2,500 business across a wide variety of industries and non-profit organizations. SingleSource was founded in 1995 and believes that backgrounds are like fingerprints and prides itself on its long term customer relationships and strong commitment to fulfill its corporate civic duties.