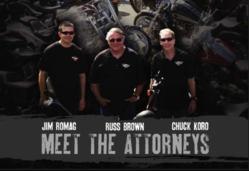 We will be rolling out the red carpet for our women motorcyclists. Women motorcyclists are growing in unprecedented numbers and now account for about 30% of the motorcyclists on the road today. As far as we're concerned, that's reason to celebrate!
Sturgis, SD (PRWEB) March 10, 2012
From August 6th – August 12th, 2012, the small town of Sturgis, South Dakota will be transformed into a biker's paradise. Like many years past, motorcyclists from all over the country and the world will head to Sturgis, South Dakota, to participate in this one-of-a-kind rally. Luckily, this year's event is already shaping up to be a great one, with great musical acts like Boston, Lynyrd Skynyrd, and Sugarland playing at the legendary Sturgis Buffalo Chip Campground.
On August 8, 2012, the Sturgis Buffalo Chip Campground will kick off the special day for women with the annual Biker Belles' Event. This ride, open to both men and women riders, celebrates real women, real stories and real fun. Afterwards the party continues at the Sturgis Buffalo Chip with a special Biker Belle™ shindig including food, beverages, shopping, fashion show, silent and live auction along with entertainment by Iron Cowgirl Missy. The evening's festivities will be highlighted with a headliner concert in the Sturgis Buffalo Chip amphitheater and the Russ Brown Motorcycle Attorneys special party in the Top Shelf Suite.
Tickets for the 2012 Biker Belles™ celebration are available by visiting http://www.bikerbelles.com or by calling (605) 347-9000.
To win tickets to the Russ Brown Motorcycle Attorneys Night of Celebrating Women of Motorcycling in the Top Shelf Suite at the Legendary Sturgis Buffalo Chip, sign up for BAM or be a current BAM member.
What is BAM? First and foremost, it is the nation's top volunteer network of motorcyclists helping motorcyclists with over 1.5 million members across the country. This free membership entitles members to free legal advice, emergency roadside motorcycle service, a 24 hour toll free motorcyclist hotline, an emergency I.D. card, and more. Secondly, BAM offers unparalleled legal assistance if hurt in a motorcycle accident.
To learn more about BAM or Russ Brown Motorcycle Attorney's Night of Celebrating Women of Motorcycling, call 1-800-4-BIKERS today, stop by the BAM Booth at major rallies across the US or check it out online http://www.russbrown.com.