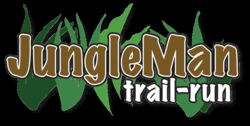 This is a race for appreciating Nature. There isn't a single meter of asphalt or cement; it's all on the beach.
Denver, Co (PRWEB) March 10, 2012
The shores of the Rich Coast will host the Jungleman Trail-Run (marathon, half-marathon, 10k, and 5k run) being held on March 31,2012 starting on Tamarindo Beach in Costa Rica at 8a.m. La Ruta Adventures is proud to be putting this race on.
The Jungleman trail-run boarders the Pacific Coast crossing through Playa Langosta, Playa Avellanas, Playa Negra and reaches the 21k mark in Junquillal. From Junquillal the runners will make their way back to Tamarindo for the exciting conclusion. This landscape provides participants with a unique marathon experience as they run down some of the most recognized surfing beaches in Costa Rica.
When I asked Founder and Race Director Roman Urbina (La Ruta Adventures Co-owner) what makes this marathon stand out from the rest he said, "This is a race for appreciating Nature. There isn't a single meter of asphalt or cement; it's all on the beach."
With such a unique trail what are some natural obstacles the participants will have to face? "Because of the type of trail, some parts of the race include traversing coral reefs, running through soft sand, and even some river crossings. This is an adventure race you may not be able to run the whole time." Urbina said.
Although the course will surly take the participants breath away, they will only have a certain time window to complete the race before the tide will come in.
This gorgeous trail has caught the attention of many world-class runners, local runners, sponsors and media alike.
Proudly sponsoring this event are PowerAde, Movistar, Camelback, Ryders Eye Wear and Toyota Rent a Car.
Ryan Van Duzer (host of the Paradise Hunter T.V. show and Out of the Wild Venezuela on the Discovery Channel) will be participating in the marathon. He is bringing his cameras and his "Duzer Duz" style of adventure, which always leads to brilliantly entertaining video segments.
This years featured runner is Dylan Bowman. Bowman is relatively new to the running world but has shown world-class potential with four impressive performances in the last year. In 2011 not only did he win the Antelope Island 50 miler and the San Diego 100, he set new course records for both events.
This is a great opportunity and I am very excited, the journey of the Jungleman definitely will make my day complicated but very inspiring in the tropics," Bowman said.
Also running is Kurt Lindermuller. Kurt is the winner of the Monteverde Ultramarathon 2012, 1st place finisher for the 2011 Brazil 135 Ultramarathon and runner up at the 2012 Brazil Ultramarathon.
"I'm going to make the JungleMan because I find it very interesting and demanding, both its route and weather that occurs in the area of tamarind. I'm using this race as preparation for the upcoming Valley of Death Ultramarathon" Lindemuller said.
TrailRunner magazine will also be on hand to capture all the excitement for their publication.
Although this event has caught the attention of several big names Urbina was very clear when he said; "Every person who competes in the Jungleman is a true Champion. This is what adventure and sport are all about, connecting to nature while pushing our human capabilities. We are proud to have many local participants and world-class athletes. Every participant is a Champion!"
The Jungleman trail-run is scheduled to be an annual event and will undoubtedly continue to grow each year.