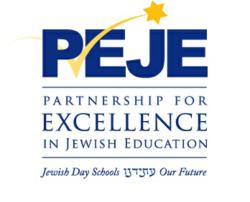 Generations is a three year program that seeks to transform the way Jewish day schools fund their budgets by soliciting endowments and legacy gifts.
Boston, MA (PRWEB) March 11, 2012
Seven Jewish day schools in Baltimore are poised to benefit from increased long-term financial sustainability, thanks to a collaborative effort among Baltimore's Russel Family, THE ASSOCIATED: Jewish Community Federation of Baltimore, the Partnership for Excellence in Jewish Education, and the AVI CHAI Foundation.
Baltimore is one of three communities nationwide, along with Los Angeles and New York, to participate in the first round of "Generations:" a three-year program that seeks to transform the way Jewish day schools fund their budgets by soliciting endowment and legacy gifts. With the power of a $3.1 million dollar grant from AVI CHAI, funding from PEJE, the ASSOCIATED, and a generous investment from the Russel family, Generations provides training and coaching for schools with a goal of growing the value of their endowment funds to $20–$30K per student over 10 years. Such an achievement will place Jewish day schools in the top 25th percentile of all independent schools. The return on investment for each community is expected to be more than 100 times its investment.
This forecast is welcome news for Rabbi Ephraim Blumenkrantz, Vice President of Development at The Bais Yaakov School, one of the participating schools. "The current system is unsustainable," he says. "The reality is that many Jewish day schools are facing financial challenges. G-d has us on his good side, but it our communal responsibility to ensure a sustainable future for our children. Building endowment is critical if we are to meet this goal."
Janine Frier, Chair of the Development Committee at Krieger Schechter Day School, also spoke enthusiastically about the project. "As someone who has been deeply involved with development at Krieger Schechter, I eagerly anticipated the start of the Generations project here in Baltimore. Embarking on an endowment campaign is both exciting and daunting—so having guidance, support and expertise is very reassuring."
The seven schools will receive coaching, marketing support and training to launch multi-year endowment and legacy giving campaigns.
Along with gaining expertise, participants were grateful to partner with colleagues across the denominational spectrum. "The collaborative nature of the program, and the participation by representatives of every Jewish school in our community, regardless of affiliation, is truly ground-breaking, and a real testimony to the fact that unity is achievable, is empowering, and is uplifting for us all," said Zipora Schorr, Head of School at Beth Tfiloh Dahan Community School.
Michael I. Friedman, Senior Vice President, Planned Giving and Endowment at THE ASSOCIATED, honored those who made the program possible. "We could not be coming together as a community around day school endowment development without the direct and generous support of the Russel Family, the AVI CHAI Foundation, and, of course, our partner, PEJE. By having the resources dedicated directly to this effort, Baltimore's unparalleled day schools will become even stronger and more accessible to all who seek a day school education."
"Most Jewish day schools lack the expertise and resources to build endowments on their own, said Jill Goldenberg, PEJE's Strategy Manager for Endowment and Legacy. "The seven schools in Baltimore came to the launch with open hearts and minds, ready to learn the skills that will enable them to include endowment and legacy giving as an essential part of their strategic campaign plans."
THE ASSOCIATED: Jewish Community Federation of Baltimore preserves and enhances Jewish life by addressing charitable, educational, religious, humanitarian, health, cultural and social service needs of the Jewish community in Baltimore, in Israel and throughout the world. As the central fundraising organization for the Baltimore Jewish community, THE ASSOCIATED raises and distributes more than $30 million each year through its Annual Campaign, with two-thirds aiding Jews in need locally and the remainder funding programs overseas and in Israel. For more information, log on to http://www.associated.org.
About The Partnership for Excellence in Jewish Education
The Partnership for Excellence in Jewish Education (PEJE) believes that Jewish day schools are essential for fostering an engaged Jewish people for an enduring future. PEJE connects and empowers Jewish day schools and major stakeholders in the Jewish community across the denominational and geographic spectrum and offers unparalleled knowledge and resources to foster financial sustainability and affordability. PEJE is dedicated to impacting the field through bold initiatives to stimulate the core revenue streams of annual campaign, legacy, endowment, and tuition and to broaden the market for day school education. Visit http://www.peje.org