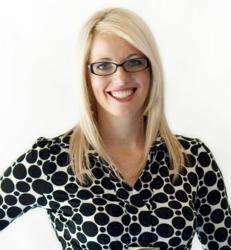 Federal Way, Washington (PRWEB) March 12, 2012
CEO Christine Gibbs of Olympia, Washington based Summit Marketing, and Click2Rank Consulting LLC. has been invited to speak at the World Vision chapel service and luncheon Wednesday March 14, at the World Vision headquarters in Federal Way, Washington.
The weekly chapel service, hosted by World Vision executives, brings together more than 1,000 people—including faculty, distinguished business leaders and community members—to explore the opportunities and challenges that people encounter in today's world.
As a recognized leader and inspiration for young entrepreneurs, Gibbs will participate in the discussion regarding child protection with an emphasis on abuse, trafficking, child labor, and exploitation. Drawing from her past experiences, Gibbs will discuss her passion for giving hope to lives of the most vulnerable children in the world. "The theme of this service is 'Hope and Transformation,' which is exactly what we should all strive for in our daily lives," says Ms. Gibbs.
About World Vision
World Vision is a Christian humanitarian organization dedicated to working with children, families, and their communities worldwide to reach their full potential by tackling the causes of poverty and injustice. They serve close to 100 million people in nearly 100 countries around the world. World Vision serves all people, regardless of religion, race, ethnicity, or gender. For more information, visit World Vision at WorldVision.org.
About Christine Gibbs
Based in Olympia, Washington, Christine Gibbs is a visionary business leader and philanthropist, simultaneously running multiple fast growth business process services companies while consistently finding new ways to make a positive impact in the world by giving her time and resources to several charitable organizations including World Vision, Smile Train, and FCOPI, among others.
To learn more about Christine Gibbs, please visit ChristineGibbs.com. You can also find her on Facebook or follow her on Twitter at @ChristineGibbs.