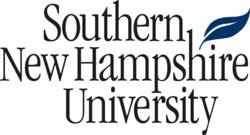 Southern New Hampshire University offers a flexible, online HR exam prep course, using the SHRM Learning System in an eight-week accelerated online format.
Manchester, NH (PRWEB) March 14, 2012
Human resource professionals who earn HR certification gain added credibility, knowledge and skills, and can be well positioned to propel their careers forward. Taking a Society for Human Resource Management® (SHRM) prep course can increase their chances of passing the Professional Human Resource® (PHR) and Senior Professional Human Resource® (SPHR) certification exams offered by the HR Certification Institute (HRCI).
In partnership with SHRM, Southern New Hampshire University offers a flexible, online HR exam prep course, using the SHRM Learning System in an eight-week online format. The initial SNHU online PHR and SPHR certification prep course begins April 2, and students can register online any time before this date. An 11-week HR exam prep course can also be taken at the university's Manchester, N.H., campus.
The SHRM prep course at SNHU provides an overview of the knowledge and skills needed to develop HR professional skills and prepare for the PHR and SPHR certification exams. It also serves as excellent professional development for those who want to advance their skills but do not plan to sit for the exam. Graduates of the HR prep course on campus at SNHU have demonstrated extensive knowledge in the field, with a 96-percent pass rate on the PHR exam and an 88-percent pass rate on the SPHR exam, much higher than national pass rates.
HR certification prep course topics in the SHRM Learning System program at Southern New Hampshire University include strategic business management, workforce planning and employment, human resource development, compensation and benefits, employee and labor relations, and risk management.
HR professionals who could benefit from taking the HR exam prep course in preparation for the PHR exam, the SPHR exam or for professional development include human resource managers and senior executives, employee benefits managers, employee relations managers, training directors, human resource staff seeking advancement, and GPHR-certified professionals seeking recertification credits.
Professionals who take the online HR exam prep course at Southern New Hampshire University have access to their course exam results to determine areas where they need to focus additional attention before taking one of the national HR exams.
Visit the Southern New Hampshire University website for more information on the on-campus and online SHRM Certification prep course.
About SNHU
Southern New Hampshire University is a not-for-profit, regionally accredited university with an 80-year history of educating successful professionals. SNHU has a total enrollment of more than 13,000 students in more than 150 undergraduate and graduate degree and certificate programs, available online, at our main campus in Manchester, N.H., and at our regional centers in New Hampshire and Maine.
SNHU was the only university to make Fast Company's 2012 list of the World's 50 Most Innovative Companies; the university was ranked at No. 12.
SNHU also is the proud recipient of several awards, including GetEducated.com's Best Buy award, Best of Business Awards for Best Online Degree and Best MBA, and G.I. Jobs' Military Friendly Schools designation.
###