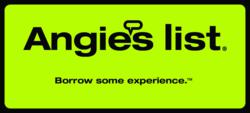 "It's not the contractor's job to protect your interests. That's your job," says Angie's List founder Angie Hicks.
Indianapolis, Ind. (PRWEB) March 09, 2012
It seems like everyone has a tale of woe when it comes to hiring contractors, but some of those issues could have been minimized had homeowners not broken the first rule of hiring: getting a good contract.
"A solid contract that spells out goals, responsibilities, payment terms and penalties is your best friend when it comes to home improvement," says Angie Hicks, founder of Angie's List, which provides consumer reviews on local contractors and service companies.
Unfortunately, a Feb. 2012 nationwide member survey showed 10 percent didn't even have a contract for their project. More than 30 percent of respondents said they didn't read their contract thoroughly.
"It's not the contractor's job to protect your interests. That's your job," Hicks said. "A contract offers you protection, should problems arise during the job, but it's important to really read it and understand the terms. If you're not comfortable with some of the conditions, work with the contractor to modify it in a way that works for you both. If you're still not satisfied, that's a good indicator that you might be better off finding another contractor. Not having a contract – or not fully understanding it – could cost you big.
10 Contract Terms Consumers Need
1. Job description: Spell out the project and who is responsible for what. For example, you as the homeowner agree to provide payment, access to the home, names those authorized to sign and amend contract and the contractor will provide necessary tools, materials, expertise.
2. Start and completion dates: Set dates to give a framework of time the project should take and outlines how and when contractors can access your home. Be prepared to amend completion for good cause, but don't accept unreasonable, unnecessary delays.
3. Payment terms: Tie payment dates to job completion. Most contractors will ask for at least 30 percent down. Some state laws establish down payment limits, so determine your state requirements. Hold back at least 10 percent until the job is completed to your satisfaction.
4. Local authorization: Specify that your contractor is responsible for securing necessary regulatory permits for your project. Walk away from a contractor who can't or won't approach local licensing or permitting agencies.
5. Penalties for missed completion dates: Give yourself options to deduct or delay payment if completion dates are missed to encourage the contractor to meet your time frame. Be specific about amounts and clearly define terms.
6. Procedure for work orders/changes to initial agreement: Outline a process to follow for project changes or additions. For example, require written sign-off on changes sought by the owners or the contractors so you don't have to accept unauthorized changes. Change orders are not uncommon, but a well-defined project should not have several of them. Large-scale projects often uncover hidden problems that must be addressed before work can continue. Be wary if your contractor routinely seeks changes. Be prepared to amend the contract terms and payment schedule if you are the one who wants to deviate from the original plans.
7. Detailed outline of costs and materials: Contractors should provide this in their estimates, but attach the details to your contract. Require an itemized list of materials, labor and any other costs you will incur. Spell out whether you want specific materials, brands, colors, etc… or if you will rely on your contractor to find the right materials. Include warranty information as appropriate.
8. Proof of license, insurance and bonding: Find out what, if any, trade licenses your community requires and don't hire anyone who fails to meet them. If something goes wrong, you could be forfeiting state or local enforcement assistance if you hire someone who isn't licensed. Ask for proof of worker's compensation and liability insurance and bonding to protect you from liability for property or job-related injuries.
9. Termination clause: Spell out reasons you or the contractor can leave the job without penalty (e.g. failure to pay the contractor; or if the job drags on without reasonable explanation for delay, poor quality work or failure to adequately communicate.)
10. Other protection: Ask the contractor to provide a lien release, which protects you from liability should the contractor fail to pay his or her subcontractors who worked on your project.
###
Angie's List collects consumer reviews and helps connect consumers with the best local service providers in areas from home improvement to health care. More than 1 million households across the U.S. and Canada subscribe to and rely on Angie's List to help them make the best hiring decisions in more than 550 service categories. Members get unlimited access to local ratings via Internet or phone, exclusive discounts, the Angie's List Magazine and help from the Angie's List complaint resolution service. For the latest consumer news, visit the Angie's List news center.