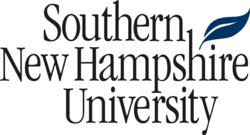 Our MSM in Healthcare Administration combines the expertise we have as the largest business school in the state with our industry-leading online platform and support to give working professionals the management tools they need for success.
Manchester, NH (PRWEB) March 13, 2012
Southern New Hampshire University, a leading, private, non-profit institution, today announced the launch of a new online Master of Science Management in Healthcare Administration degree for healthcare professionals seeking advanced management, executive leadership and administrative positions in their field.
The new MSM in Healthcare Administration, a 36-credit online degree program, offers tuition that is highly competitive with other nationally-recognized programs, can be completed in less than two years with two courses per term, and combines a set of core management, specialty healthcare, and elective courses tailored for current and future healthcare professionals.
The online MSM degree in Healthcare Administration features five healthcare specialty courses focused on risk and quality management in healthcare, healthcare policy and practice, healthcare finance, informatics, and legal issues in healthcare. The degree also includes five core courses that provide an overview of business principals, such as financial management, human resource management, organizational dynamics, governance, strategic planning, marketing, information management, project management, risk management and quality improvement.
Underscoring SNHU's growing reputation for developing and deploying new and practical degree programs with an emphasis on educational and professional trends, the MSM in Healthcare Administration online graduate degree program, which begins April 2, is the first in a series of additional healthcare degrees currently under consideration.
"The management and leadership challenges faced by health care professionals today are profound and complex," said SNHU President Paul J. LeBlanc. "Our MSM in Healthcare Administration combines the expertise we have as the largest business school in the state with our industry-leading online platform and support to give working professionals the management tools they need for success. Moreover, we do it in a way that fits a busy life and a tight budget."
Healthcare employment opportunities in the U.S. are projected to increase by 16 percent to 22 percent through 2018, according to the U.S. Bureau of Labor Statistics. In 2011, 300,000 new healthcare jobs were created. According to Eduventures, a leading educational research and consulting firm, 14 million individuals in the U.S. are employed in healthcare. In a recent report, Indeed.com, a leading online jobs-posting site, calculated that eight major metropolitan cities accounted for more than 1.8 million healthcare job postings in one year. Most importantly, according to the U. S. Bureau of Labor Statistics, the healthcare field offers comparatively higher earnings and lower unemployment rates, and individuals with a graduate degree in healthcare earn an average of 23 percent more than those with a bachelor's degree.
Trends in Healthcare Driving the Demand for Management Expertise
Significant changes in the practice and delivery of healthcare services require more management and administrative expertise. Drivers of this, among many, include healthcare cost control, accountability, electronic medical record developments, oversight and security, compliance with ever-changing regulations, an expansion of clinics and other outpatient care sites, and larger and more complex hospitals. As a result, according to the American College of Healthcare Executives (ACHE), healthcare professionals with administrative management expertise are, and will continue to be, in demand at clinics, consulting firms, health insurance organizations and associations, hospitals, nursing homes, physician practices, mental health organizations, public health departments, rehabilitation centers, skilled nursing facilities, universities, and healthcare research institutions.
Core, Specialty and Elective Courses of Exceptional Relevancy and Immediate Application
The online MSM degree in Healthcare Administration from SNHU is for those who wish to enter or advance their careers in the management of complex healthcare systems and organizations by earning a specialized degree in core business foundation courses focused for service organizations. As such, the degree program features five required management core courses: Human Behavior in Organizations, Project Management, Services Marketing, Business Ethics and Culture, and a Management Capstone project.
Five specialty healthcare courses are also required. These include Healthcare Informatics; Legal Aspects of Healthcare; Risk and Quality Management in Healthcare; Healthcare System: Policy, Practice and Process; and Financial Management in Healthcare.
Students must also complete two courses from an offering of 14 electives. These electives include Social and Organizational Issues in Healthcare, Topics in Health Administration, Managing Information, Global Health and Population Diversity, Microsystems and Change, Inferential Statistics, Strategic Management in Public Service, Introduction Organizational Conflict Management, Management of Service Operations, Marketing Strategies for Not-For-Profit Organizations, Corporate Communications, Employee and Labor Relations, Strategic Human Resource Management, and Strategic Corporate Social Responsibility.
Visit Southern New Hampshire University's website to learn more about the online MSM in Healthcare Administration degree.
About Southern New Hampshire University (SNHU)
Southern New Hampshire University is a not-for-profit, regionally accredited university with an 80-year history of educating successful professionals. SNHU has a total enrollment of more than 13,000 students in more than 150 undergraduate and graduate degree and certificate programs, available online, at our main campus in Manchester, N.H., and at our regional centers in New Hampshire and Maine.
Fast Company ranked SNHU 12th on its list of the World's 50 Most Innovative Companies for 2012; SNHU was the only university on this year's list.
###