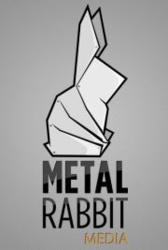 New York, NY (PRWEB) March 12, 2012
On Wednesday, March 21st, HPRMS will present "The Importance of Online Reputation Management for the Healthcare World." In a time when internet searches number over 500 million a day, the first impression created by your internet presence has become extremely important. This forum will focus on what hospitals and health care providers can do to proactively handle their images and present a positive online presence to internet users.
Reputation management professional Bryce Tom will speak on digital public relations for health care providers, covering topics such as Wikipedia practices and search engine rankings. Bryce is the founder and CEO of Metal Rabbit Media, a leading communications agency that specializes in digital marketing and protecting online reputations.
Bryce will discuss how providers can improve their understanding of search engine results and why certain items rank the way they do. Health care professionals will learn how to better monitor their image online and how to react quickly if negative results appear. Conference attendees will also learn how Wikipedia editing works and the nuance involved for successful management.
"Online Management for the Healthcare World" will be presented at the Weill Greenberg Center of the New York-Presbyterian Weill Cornell Medical Center at 9pm on March 21.
About Metal Rabbit Media
Metal Rabbit Media is a full-service communications agency with expertise in online reputation management, social media strategy, buzz campaigns, digital marketing, and media relations. Their approach seamlessly integrates each discipline to achieve maximum results. Metal Rabbit Media handles reputation management for both individual clients and companies. To find out more, visit MetalRabbitMedia.com. Like Metal Rabbit Media on Facebook to get a sneak peek at their latest video project.