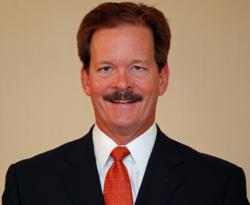 Salt Lake City, Utah (PRWEB) March 11, 2012
The India medical writing workshops have been designed following the approach taken in the highly acclaimed McCulley/Cuppan writing workshops offered to large pharmaceutical companies over the past 18 years.
Participants will explore a broad range of topics that are central to success in the world of medical writing.
The workshops will help participants of all skill levels to understand how to design document content for various types of clinical writing and ensure they satisfy the varying needs of the readers. Topics will range from examining the features that make for a high quality clinical research documents to the standards that medical writers can use to judge the communication quality of their documents to the tools that support effective and efficient medical writing.
In the intermediate and advanced writer workshops, participants will be introduced to a structured writing process that will help them design quality into their documents so that they are issue-driven, message-focused, clear and precise, and easy to use for the reader. Both workshops will discuss the concept that high quality scientific and regulatory documents must address issues and questions that readers in the target audience want answered and effectively focus attention on key messages and data to answer the question.
Background Information on McCulley/Cuppan (M/C)
Since 1994, M/C has been a partner, pathfinder, and facilitator in helping our client organizations succeed with their business and regulatory documentation and improve work practices. We focus all of our services and energy on helping our clients improve document quality, authoring and reviewing skills, and document development work processes and practices. We also help teams and companies plan and articulate development strategies, identify issues that documents must address, and find ways to best represent the organization's knowledge within the final written products.
Background Information on Prescription Pharma Support Pvt. Ltd. (PPS)
Over the past 8 years PPS has offered an extensive array of seminars and workshops that bring significant value to attendees. PPS partners with creative and knowledgeable professionals who bring to our programs their wealth of experience in the industry. PPS realizes the importance of continuous knowledge as being crucial to the driving force behind all Pharma and Biotech companies and individuals interested in working in the industries.