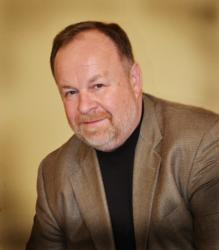 "Bob's comprehensive understanding of both the direct marketing field and the adjustable bed business will greatly benefit Canal Works and the Easy Rest Adjustable Bed brand."
Baltimore, Maryland (PRWEB) March 13, 2012
Easy Rest Adjustable Sleep Systems, a leading national provider of modern, state of the art adjustable beds, announced today that it has hired Robert Rogan to the position of Direct Marketing Manager for its in-house advertising agency, Canal Works Advertising.
Mr. Rogan has over 27 years of experience in both the direct marketing field and the adjustable bed business, most notably as owner of L&B Systems, Inc., a company that marketed adjustable beds directly to consumers. In this capacity, Mr. Rogan worked with front and back end vendors to ensure constant lead flow and was instrumental in the analysis and refinement of advertising results for the brands he represented.
For the last several years Mr. Rogan has worked as a consultant assisting a number of small businesses build name recognition and develop management and advertising strategies to build sales. In addition, he has assisted advertising agencies specializing in per inquiry advertising sales with client acquisition.
"We are excited to add Bob Rogan to our marketing team," noted Edith Lever, Director of Advertising for Canal Works. "Bob's comprehensive understanding of both the direct marketing field and the adjustable bed business will greatly benefit Canal Works and the Easy Rest Adjustable Bed brand."
Mr. Rogan graduated from Boston College with a degree in Speech Communication and Marketing.
He and his wife Beth live in Newtonville, Massachusetts.
About Easy Rest Adjustable Sleep Systems
Easy Rest Adjustable Sleep Systems is a leading national provider of modern, state of the art electronic adjustable beds. Easy Rest's founders have more than 100 years experience in the manufacturing and sales of adjustable beds and since 2007, have sold more than 58,000 beds to customers across the nation. Easy Rest stands behind every product it sells, and through its centralized national customer service office provides consumers swift and efficient responses to any product questions or problems. The company guarantees in-home service to all customers should it ever be needed.
Easy Rest beds are made in the United States and the company is confident that they provide a superior level of consistent, restful sleep – along with all the inherent health and well-being benefits – with the use of the Easy Rest Adjustable Sleep System products. To learn more about Easy Rest Adjustable Sleep Systems, the health and comfort benefits of its full range of quality beds and mattresses, as well as Easy Rest adjustable bed sizes, options and features, please visit http://www.easyrest.com or call 1-800-217-5206 today.
About Canal Works Advertising
Canal Works Advertising is the in-house advertising agency for Easy Rest Adjustable Sleep Systems. The direct response agency provides a range of services for the Easy Rest brand, including interactive inquiry generation; website management and marketing; digital media; search engine marketing; social media; media placement; and creative services, print and video production.