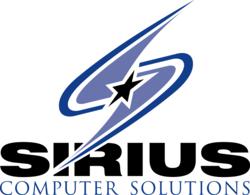 San Antonio, TX (PRWEB) March 09, 2012
Sirius Computer Solutions, Inc., a national IT systems integrator, was named to CRN's second annual list of Tech Elite 250. Companies on the 2012 Tech Elite 250 list represent an elite group of IT Solution Providers that have invested in the training and education needed to earn the most technical certifications in the IT Channel.
In compiling the list, CRN editors worked with the UBM Channel research group and a team of outside experts to define the most customer-beneficial technical certifications in the IT channel. These technical certifications have enabled solution providers to deliver the most premium products, service and support to their North American cus-tomers.
"Technical and professional certifications have been ingrained in the culture of the company," said Joe Mertens, president and CEO of Sirius Computer Solutions. "Certifications are one of the best ways for both our clients and our partners to evaluate and compare Sirius in the context of other technology providers. Our investments in education and certifications are the "value" in VAR (Value Added Reseller)." Sirius holds the highest possible partner certi-fications across the breadth of industry leaders, including Cisco Gold, Citrix Gold, Dell Premier, HP Specialist, IBM Premier, Microsoft Gold, NetApp Star, Symantec Platinum, and VMware Premier. Sirius employees hold over 5,500 combined technical and sales certifications.
"The 2012 Tech Elite 250 list recognizes an exclusive group of Solution Providers that have shown a dedication to helping customers innovate while reducing costs," said Kelley Damore, Vice President, Editorial Director at UBM Channel. "By identifying and adapting to the skills and training needed to best serve today's customers, members of the Tech Elite 250 have proven their commitment to delivering the products and services that today's end-users value most."
Advanced partner certifications ensure that Sirius can offer comprehensive, integrated solutions across most major vendors, backed by unsurpassed technical expertise for implementation and integration. According to Mertens, "Our national teams of certified and experienced professionals enable us to help our clients meet and exceed their business objectives with innovative technology solutions across the entire data center."
A sample of CRN's 2012 "Tech Elite 250" list is featured in the February issue of CRN Magazine and online at http://www.crn.com.
About Sirius: Sirius is a national IT systems integrator dedicated to helping clients implement advanced infrastruc-ture solutions that provide a competitive advantage and a positive return on investment. For more information about Sirius, visit http://www.siriuscom.com.
About UBM Channel: (http://www.ubmchannel.com)
UBM Channel is the premier provider of IT channel-focused events, media, research, consulting, and sales and marketing services. With over 30 years of experience and engagement, UBM Channel has the unmatched channel expertise to execute integrated solutions for technology executives managing partner recruitment, enablement and go-to-market strategy in order to accelerate technology sales. UBM Channel is a UBM company. To learn more about UBM Channel, visit us at http://www.ubmchannel.com.
UBM plc (http://www.ubm.com)
UBM plc is a leading global business media company. We inform markets and bring the world's buyers and sellers together at events, online, in print and provide them with the information they need to do business successfully. We focus on serving professional commercial communities, from doctors to game developers, from journalists to jewelry traders, from farmers to pharmacists around the world. Our 6,000 staff in more than 30 countries is organized into specialist teams that serve these communities, helping them to do business and their markets to work effectively and efficiently. For more information, go to http://www.ubm.com