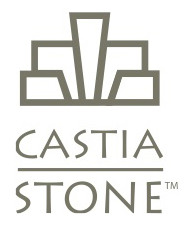 "We are truly excited about the caliber of our licensed producers and I am very pleased to welcome Holroyd and Greencast as our newest producer and making Castia Stone available back in the Pacific Northwest" - Alice Muratore, CEO Castia Stone
SOUTHLAKE, TEXAS (PRWEB) March 11, 2012
Castia Stone, the extremely popular exterior concrete cladding with the built-in rainscreen technology, is once again being manufactured in the Pacific Northwest.
After falling victim to the economic downturn in 2008, Castia Stone Inc. discontinued manufacturing their product in Portland, OR and sold the remaining assets to Concrete Results Inc. back on May 27, 2010. Since that time, Concrete Results has been securing high quality concrete product manufacturers to license their technology and produce Castia Stone in their local markets with the goal to be nation-wide by 2013.
Effective March 5, 2012 Castia Stone has licensed Greencast Inc., part of the Nielsen group of companies along with Holroyd Company Inc., Nielsen Pacific LTD and Green Products LLC to produce the complete line of Castia Stone products. Holroyd has been serving the building community in Washington and Oregon since 1906 with a variety of high quality concrete products. Holroyd's President Stephen Nielsen stated "We are very excited to re-establish Castia Stone manufacturing back in the Pacific Northwest. Castia Stone has been successfully installed on over 450 residences in Oregon and Washington over a period of 10 years. With the track record of Castia Stone and long history of Holroyd the builders of the Pacific Northwest will have both a product and a manufacturer they can count on." Production at Greencast will begin this month at Greencast's location near Puget Sound, WA.
Castia Stone recently exhibited in Orlando at this year's NAHB International Builders Show. The IBS show featured a full scale display of Castia Stone's innovative rainscreen technology along with an entire series of new color blends. Castia Stone also introduced their newest profile Flame Cut Stone, which replicates the look and feel of natural blue stone after being treated with high intensity flame to enhance the surface texture.
Castia Stone is still actively seeking licensee producers for both Texas and Florida who are currently producing high quality precast concrete products and are looking to expand their product offering and leverage their current capital investments. Castia Stone can easily be produced in both an automated or manual manufacturing environment.
Alice Muratore, owner of Castia Stone stated "We are truly excited about the caliber of our licensed producers and I am very pleased to welcome Holroyd and Greencast as our newest producer. We will be actively promoting Castia Stone to homebuilders, homeowners, and remodeling companies to show them our product is not just beautiful and quick to install, but also better for the building by virtually eliminating the potential for moisture or mold to build up in the wall."
For more information or technical specifications please visit http://www.castiastone.com or email us at info(at)castiastone.com