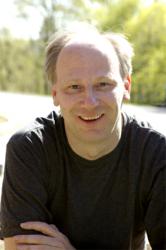 Better eating for better living
(PRWEB) March 22, 2012
Customers can now access recipe and nutritional information at just a click of a button without having to navigate back to their place on the product page. The company also provides a link back to the original website which provided the nutritional recipe information. The purpose is enable customers to check the accuracy of the information for themselves.
The CEO of the skilletsandmore.com website, Jerry McGahan, states that most website which sell cooking products such as frying pans, grills and deep fryers just want to sell their products.
The skilletsandmore.com website is breaking out of that industry mold. Their website is now is going to start offering recipe and nutritional information along side each of their cooking utensil products.
Most websites, according to their company spokesman do not offer this important service. Of the cooking website that do offer nutritional information and cooking advice almost all of them force the customer to make an inconvenient choice. The information is usually placed on a separate page away from the products. It forces the customer to choose between looking at products or looking at recipes and nutritional information and so on most websites customers cannot do both at the same time.
Company executives believe that providing recipe suggestions and nutritional information helps customers choose products which best meet their needs. Shopping for a cooking utensil such as a deep fryer should include more than product specs like depth, width of a deep fryer, pieces of chicken it can cook or how to take care of a product. Surveys conducted by our product research team shows that customers often want nutritional information. They want to know which is the healthiest cooking oil for example if they decide to purchase a deep frier.
Most of our customers when they are first start searching for a cooking product try to avoid looking at anything that even says deep fryer on it. Many people are surprised when they learn that deep frying can indeed be part of a healthy life style. The skilletsandmore.com, website therefore provides a link back to the original article in the deep fryer product section of its website so that customers can verify this information for themselves.
Peanut oil is in fact one of the healthiest cooking oils. It is a vegetable oil that is naturally trans fat-free, cholesterol free, and low in saturated fats. Peanut oil is high in unsaturated fats, especially monounsaturated fat. It contains the same benefits found in olive oil. Deep frying with peanut oil is also a good source of the antioxidant, vitamin E and phytosterols. Deep frying with peanut oil therefore offers a heart-health benefit.
Visit the Skillets & More today. Its more than a website with a listing of products on it. Its about better eating for better living by learning about nutrition.